A Military Skills Competition was held today in Camp Butmir. The event, hosted by EUFOR's Multinational Battalion, aimed to challenge teams based on their military skills, fitness and teamwork. A total of eight teams entered the competition consisting of teams from Austria, Bulgaria, Türkiye, Romania and Hungary.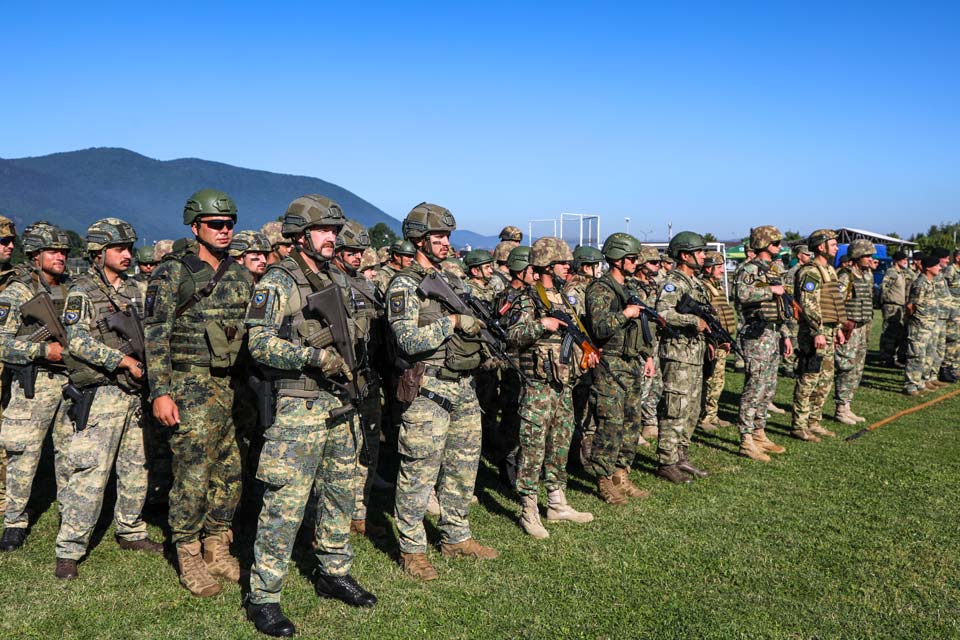 The competition began with an Opening Ceremony, during which all competitors were welcomed to the event.
Throughout the day, competitors engaged in several events. During the first challenge, teams had to construct a military tent in as fast a time as possible. Teams then competed against each other in laser tag. Following this teams were faced with events targeting fitness including a military and fitness circuit and a weight carrying relay. The final events saw teams completing a wood chopping challenge, an egg and spoon race and a tug-o-war competition.
On completion of the event, a closing ceremony, which included the award ceremony was held. During the closing ceremony COS EUFOR congratulated all participants and commented on the success of the event.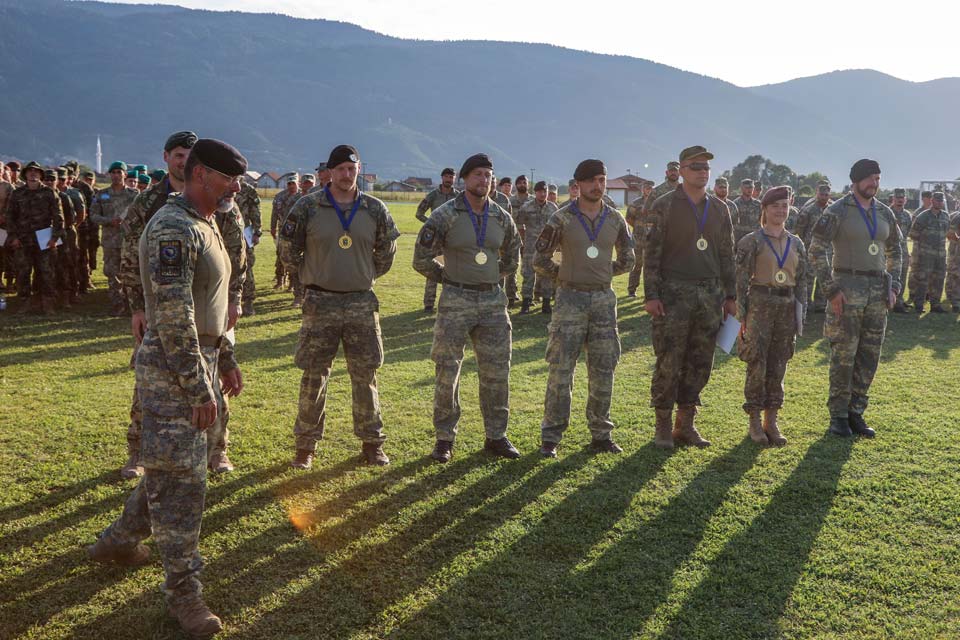 Certificates were awarded to teams who finished between 8th and 4th place, with teams finishing 1st, 2nd and 3rd being awarded medals and prizes. The winning team was from MNBN Headquarters and were congratulated by all present.
The event was a huge success and both challenged and demonstrated the fitness, skills and abilities of EUFOR's Multinational Battalion. Well done to all who participate and contributed to the organization of the event.