The Commander of EUFOR in Bosnia and Herzegovina, Major General Helmut Habermayer, Lieutenant Colonel Dónal Burke, Military Assistant to the Commander of EUFOR and Mr. Aleš Perko, Liaison Officer to Law Enforcement Agencies, visited the Ministry of the Interior of Federation of Bosnia and Herzegovina today, where they were received by Minister Ramo Isak.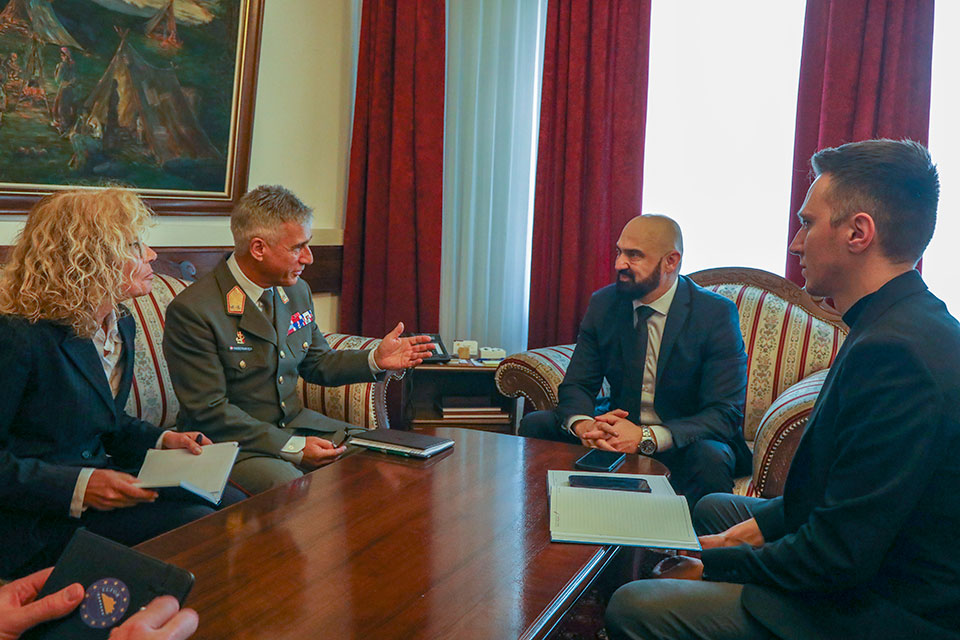 During a long and cordial conversation, the security situation in the Federation of BiH was discussed, which Minister Isak assessed as satisfactory, emphasizing the exceptional cooperation with police agencies in BiH, in particular the Cantonal Ministries of the Interior.
Minister Isak also underlined the important role of EUFOR in creating a safe and secure environment, both in the Federation of BiH and in Bosnia and Herzegovina as a whole.