Today COMEUFOR Major General Alexander Platzer welcomed the Operational Commander of EUFOR in BiH Lieutenant General Brice Houdet to Camp Butmir. Upon his arrival Lieutenant General Houdet received an honour guard before having a meeting with COMEUFOR.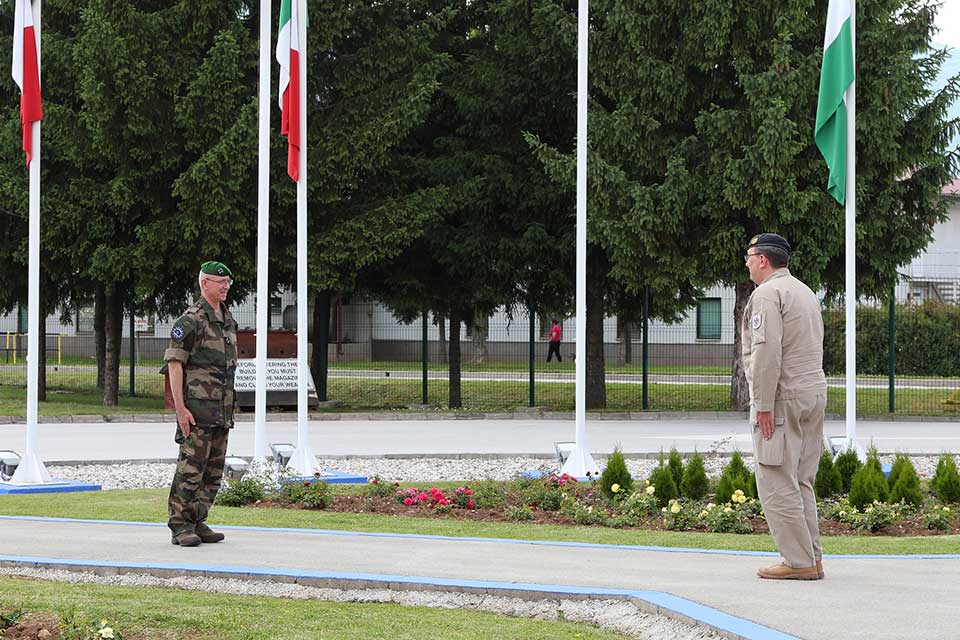 The Operation Headquarters of Operation Althea is in Supreme Headquarters Allied Powers Europe (SHAPE). SHAPE Vice Chief of Staff (VCOS), Lieutenant General Houdet, currently holds the operational command.
He is supported by the European Union Staff Group and, as necessary, the staff drawn from across SHAPE. Lieutenant General Houdet last visited Operation Althea in January for the change of command ceremony for COMEUFOR, Major General Platzer.