Today COMEUFOR, Major General Alexander Platzer welcomed the visit of Commander of the Turkish Armed Forces, General Yaşar Güler. Present for the visit was also Turkish Ambassador to Bosnia and Herzegovina H.E. Sadık Babür Girgin.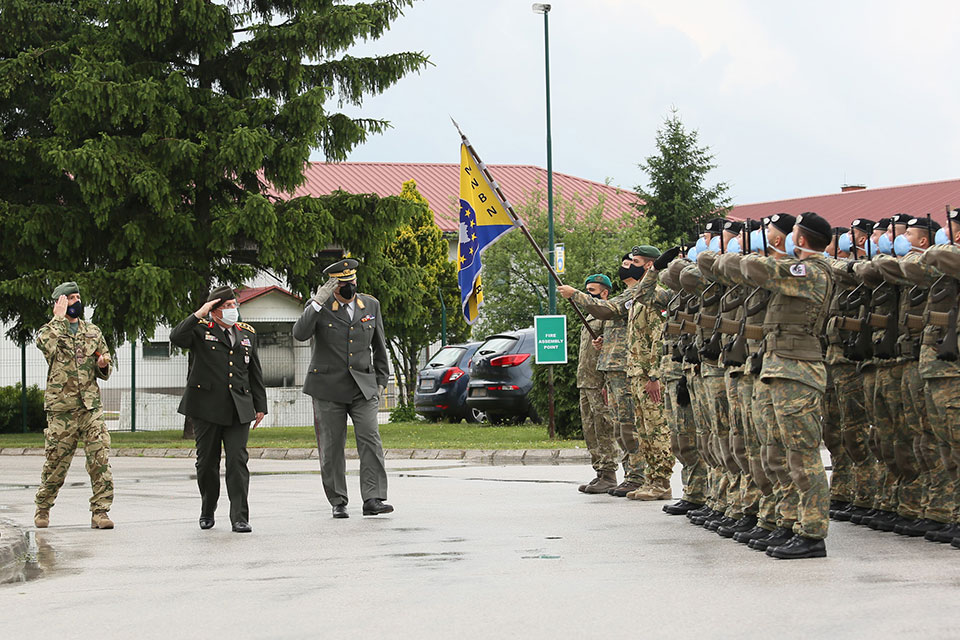 The Turkish Armed Forces are currently one of the three largest contributors to Operation Althea, alongside Austria and Hungary, where there are a total of 19 troop contributing nations. Turkish personnel are deployed in a range of offices within Operation Althea, with a large number tasked in the Multi National Battalion(MNBN) and the Liaison and Observation Teams (LOT) across BiH.
The MNBN is configured to respond to different situations as well as to train and exercise with the Armed Forces of Bosnia and Herzegovina (AFBiH) and Turkish personnel recently conducted a joint training exercise with 3rd Battalion of 6th Infantry Brigade, AFBiH in Orasje, exercising in Peace Support Operations. Of the 17 EUFOR LOT Houses spread across BiH Turkey personnel are stationed in five houses where they actively engage with local organisations and communities, most recently donating CDs with the EUFOR Virtual Mine Risk Education campaign to school and donating Ramadan meals to those in need within their communities. EUFOR is proud of the contributions and efforts made by all Turkish personnel in Operation Althea.