Between the 05-06 November, EUFOR's International Military Police Detachment conducted training for 13 members of the Armed Forces of Bosnia and Herzegovina Military Police Battalion who are preparing for a deployment to Afghanistan.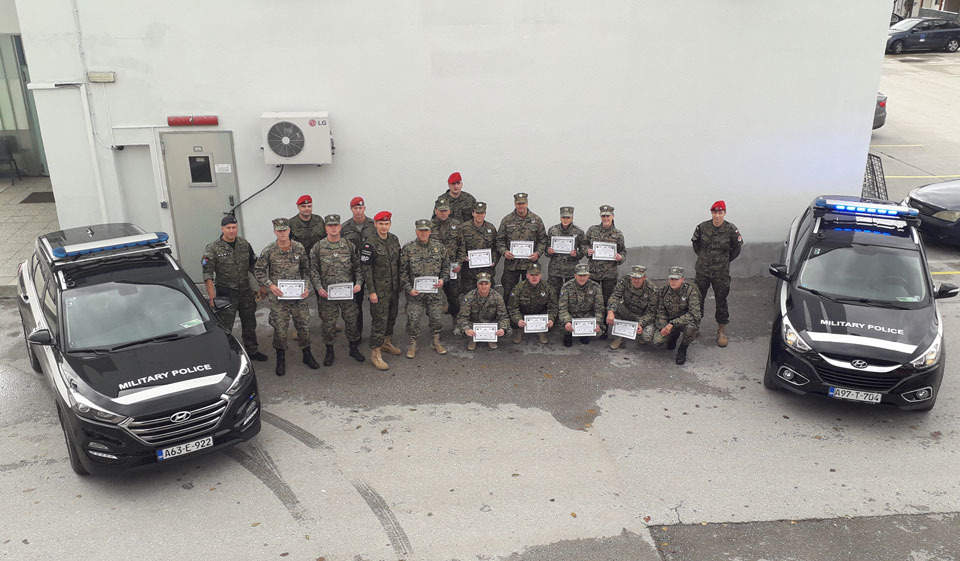 The training covered techniques needed to conduct a wide variety of Military Police duties including: Investigator's duties at a crime scene, types of evidence, the 7 steps of crime scene investigation, collecting evidence, searching crime scene patterns, measuring and marking and also traffic control procedures.
The training which was requested by the AFBiH was split into both theoretical and practical exercises and carried out by EUFOR's experienced International Military Police members from Austria, Poland and Slovakia.
The participants stated that the training was very interesting and gave them confidence in their ability to perform their duties to a high standard during the mission in Afghanistan.