Captain Vladimir Satka from EUFOR's Liaison Observation Team (LOT) based in Foča, donates a box of medical supplies to the local Medical Centre.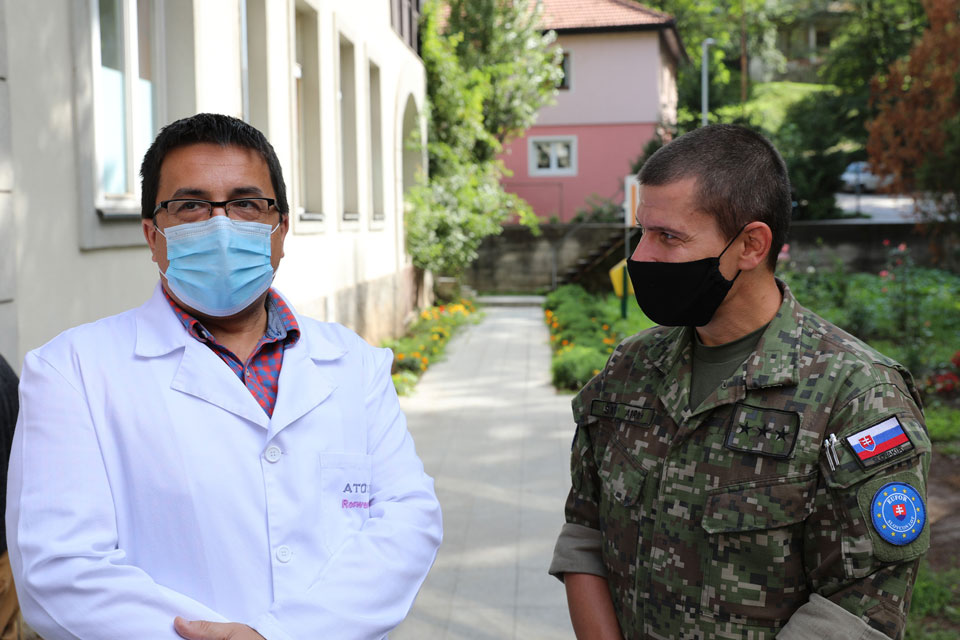 Receiving the donation was the centre's Director, Dr Miroslav Ristanović who said;
"We are very grateful for this donation as supplies are continually needed in the local area and we are always pleased to see the soldiers from the LOT House."
The Medical Centre in Foča is currently treating people with symptoms of pneumonia and screens people for COVID-19 infection every day. The donated supplies will be used to equip the COVID ambulances used in the area and are always in demand.
The LOT House in Foča is staffed by a EUFOR team from Slovakia who meet and liaise with local residents and community leaders daily. The network of 17 Houses covers the entire country and allows EUFOR to quickly understand local issues.