From 28th to 30th of June the Political Military Group (PMG) of the European Union was visiting Bosnia and Herzegovina. Beside their visit to the EU-Delegation in Sarajevo and the Demining Battalion of the Armed Forces BiH their main focus was on EUFOR Operation Althea.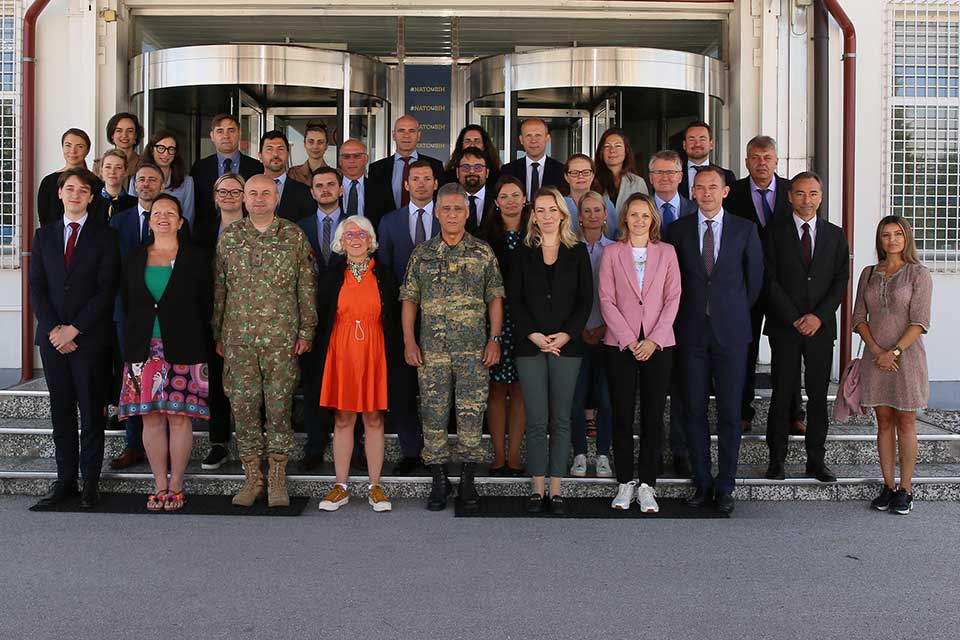 Commander EUFOR Major General Helmut Habermayer welcomed the Political Military Group of the European Union on Thursday the 29th of June to EUFOR Headquarters in Camp BUTMIR. The delegation was informed about EUFOR and its role in the field of Arms Control, Humanitarian Demining and were informed about the current security situation in BiH.
On Friday the delegation visited the Demining Battalion of the AFBiH in Rajlovac barracks where they received several briefings and on a static display the equipment and different techniques of demining were shown.