On Friday the 02JUN23 COM EUFOR Major General Helmut Habermayer met with Republika Srpska National Assembly Speaker Mr. Nenad Stevandić at the National Assembly building in Banja Luka.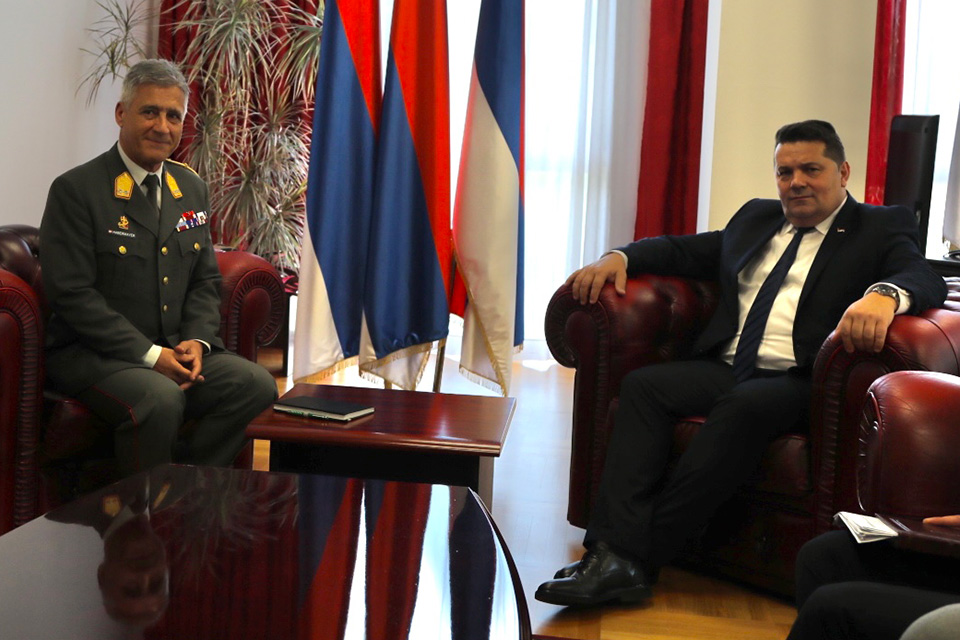 COM EUFOR provided Mr. Stevandić with his assessment of the security situation in BiH, which was followed by an informative conversation between both parties.
COM EUFOR emphasized to the Speaker, that his position and credibility as the Commander of EUFOR was dependent on his impartially and his ability to communicate constructively with all political and security actors.