The agreement for the combined military training between EUFOR and the AFBiH was signed on 13th September 2022 by the respective Chiefs of Staff EUFOR and AFBiH.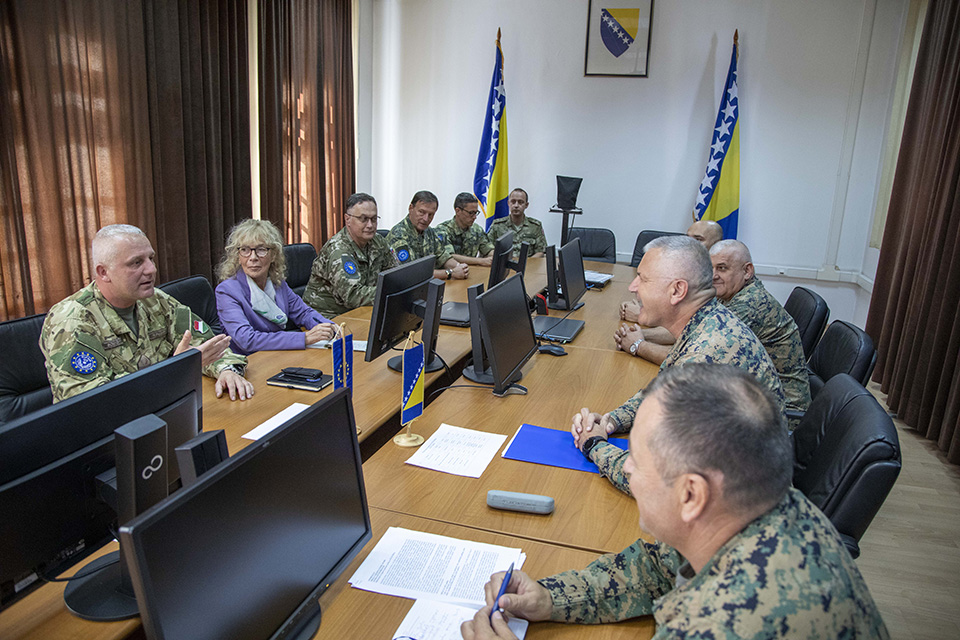 In the course of the signature ceremony, the Deputy Chief of the Joint Staff of the AF BiH, Major General Ivica Jerkić and EUFOR's Chief of Staff, Brigadier General Zoltán Somogyi elaborated on lessons learned during previous Combined Training activities and the aims and objectives of the upcoming training.
Major General Jerkić emphasized, that it would be a privilege for the AF BiH to implement a combined training programme with EUFOR. He further stated, the AF BiH's main goal would be their interoperability with different nations and the Combined Training would be a milestone to achieve this goal.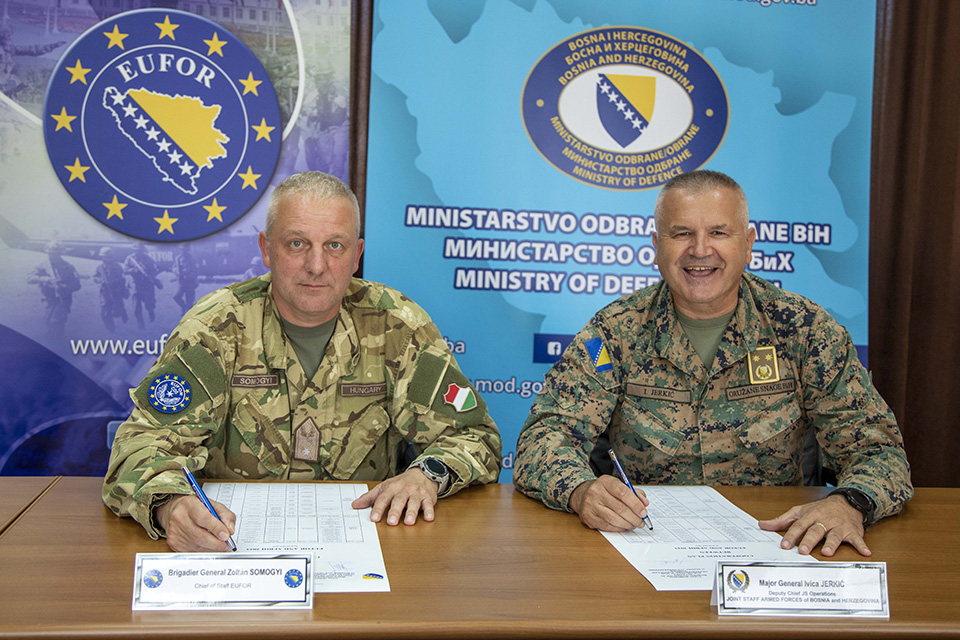 EUFOR Chief of Staff Brig Gen Zoltán Somogyí explained in his speech, that the Combined Training agreement would be a great opportunity for EUFOR to continue the successful cooperation with the AF BiH. Regarding training objectives, the EUFOR COS announced that emphasis will be laid upon force interoperability and exercising the Military Decision Making Process at Battalion and Brigade command levels.
The agreement for the combined military training is the continuation of a long standing and fruitful partnership between the AF BiH and EUFOR which aims at further harmonizing the Bosnian Armed Forces' Command and Control procedures with international standards.