Today a conference on Cluster Munitions was held at EUFOR Headquarter in Camp BUTMIR in order to meet the goal of a Cluster Munitions free BiH by the end of this year.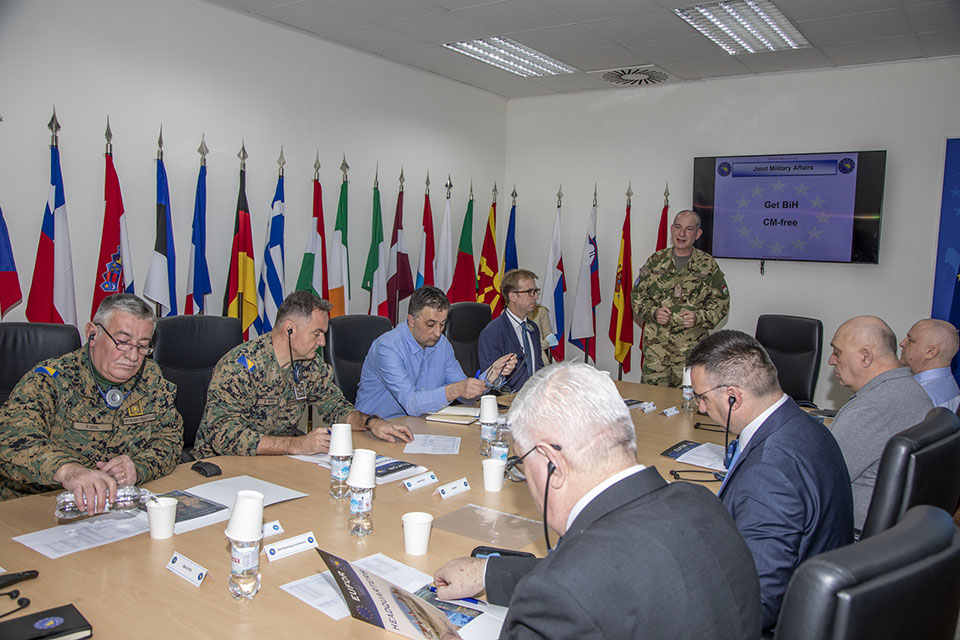 The purpose of this conference was to determine the known contaminated areas and to develop a detailed plan with shared responsibilities to reach this goal.
A cluster Munitions free BiH is a common effort of the BiH-Demining Commission, the BiH Mine Action Center (BiH-MAC), the Armed Forces BiH, the Civil Protection Agencies of FBiH and RS (CPA), the Norwegian Peoples Aid (NPA), the International Trust Fund (ITF) and EUFOR to meet the requirements of the Convention on Cluster Munitions by the end of 2022.