Today COMEUFOR Major General Alexander Platzer visited the Chair of the Council of Ministers of Bosnia and Herzegovina, Mr Zoran Tegeltija.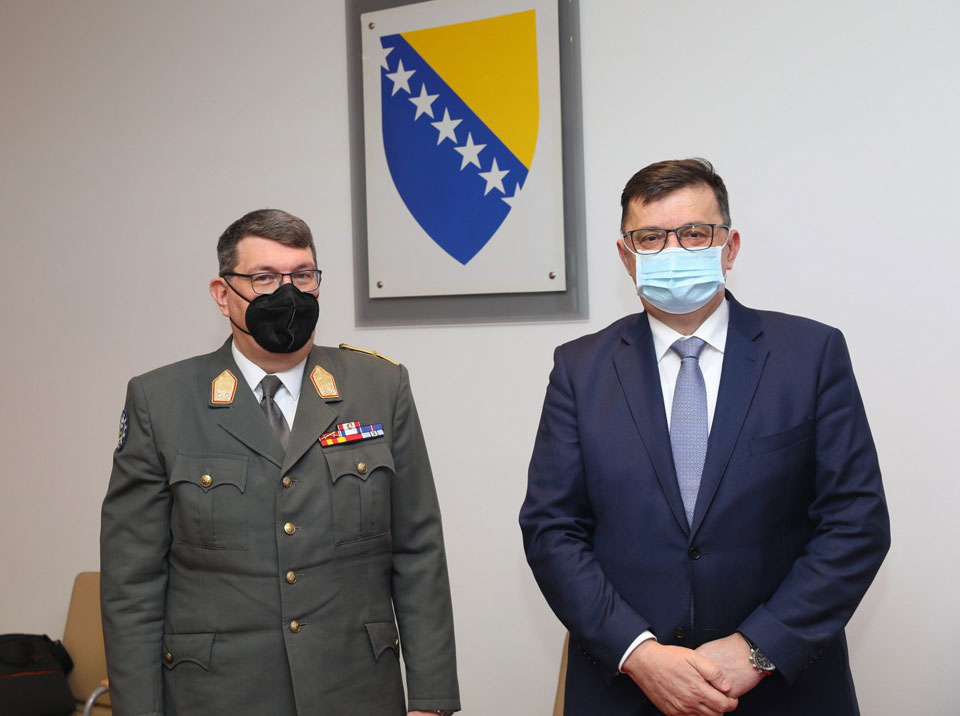 The two leaders had a positive introductory meeting. Chairman of the Council of Ministers, in cooperation with his deputies, determines the operating policies of Council of Ministers, particularly priorities and operating dynamics in the Council of Ministers.
The Chairman particularly adjusts and monitors the activities of authority institutions in Bosnia and Herzegovina that are related to integration of Bosnia and Herzegovina to EU.