COMEUFOR Major General Alexander Plazter had meetings with a number of important Republic of Srpska offices. He first met with Republic of Srpska Minster of lnterior Dragan Lukac, then COMEUFOR spoke with President of Republic of Srpska National Assembly Nedeljko Čubrilović.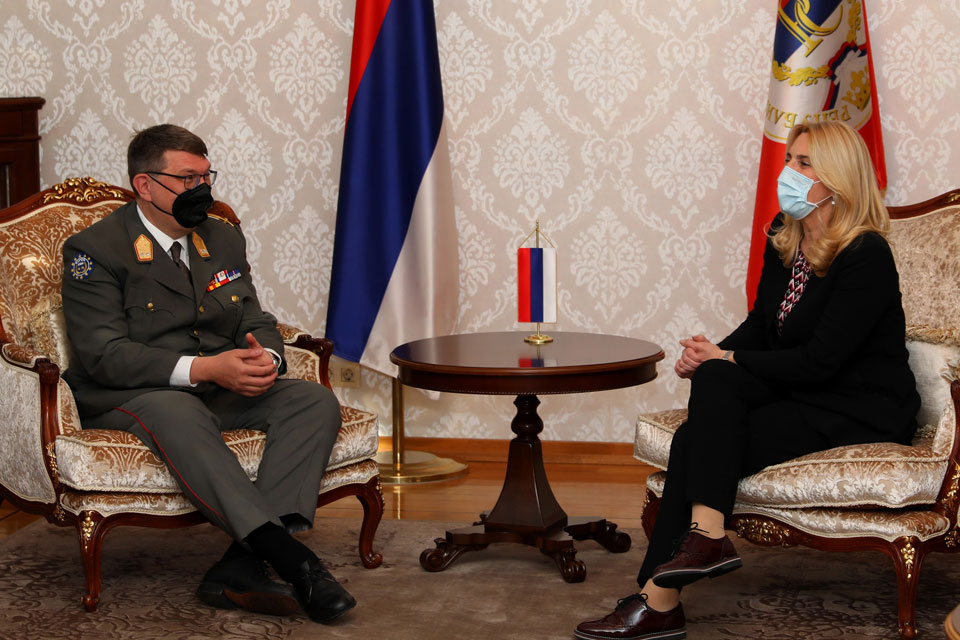 Following this Major General Platzer met with Republic of Srpska President Željka Cvijanović and then separately Republic of Srpska Prime Minister Radovan Višković. The meetings addressed a range of topics including security challenges and epidemiology with appreciation expressed for projects implemented by EUFOR in the mine clearance process. The upcoming EUFOR Mine Risk Education campaign was said to be highly appreciated and especially beneficial for children and young adults. Both EUFOR and Republic of Srpska remain committed to peace in Bosnia and Herzegovina.
It cannot be understated, the importance of the continuation of good cooperation between the EUFOR and all organisations of Bosnia and Herzegovina, including the Republic of Srpska institutions.