Today, 5 February 2021, COMEUFOR Major General Alexander Platzer continued his introductory visits in Bosnia and Herzegovina. COMEUFOR and US Ambassador Mr Eric Nelson met at the ambassador's residence for an introductory meeting in which a positive conversation was had.
Following this, COMEUFOR proceeded to the offices of the Council of Europe(COE) in Sarajevo, here COMEUFOR had a constructive conversation with the Special Representative of the Secretary General of the COE and Head of the COE office, Ms. Bojana Urumova.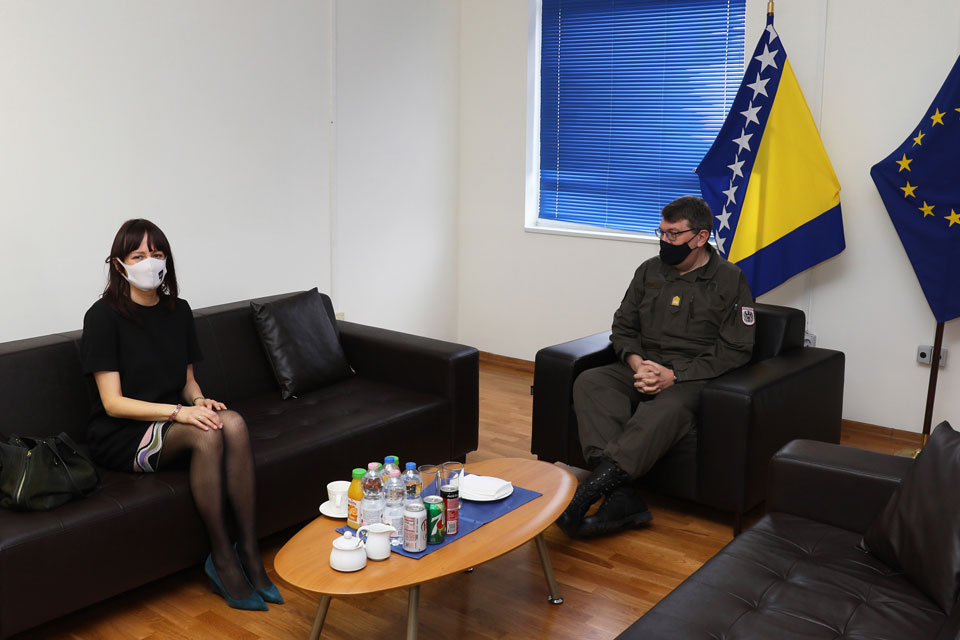 EUFOR continues to promote positive relations and open lines of communication with all strategic partners of EUFOR in Bosnia and Herzegovina in the ongoing achievement of Operation Althea's main objectives.