A specialist EUFOR countermines team visited the OLOVO municipality recently, monitoring a demining site of the BiH Armed Forces Demining Battalion. As part of the 'Land Release Project', the Demining Battalion has already cleared 88 mines at the location, and has now switched its focus to the issue of cluster munitions.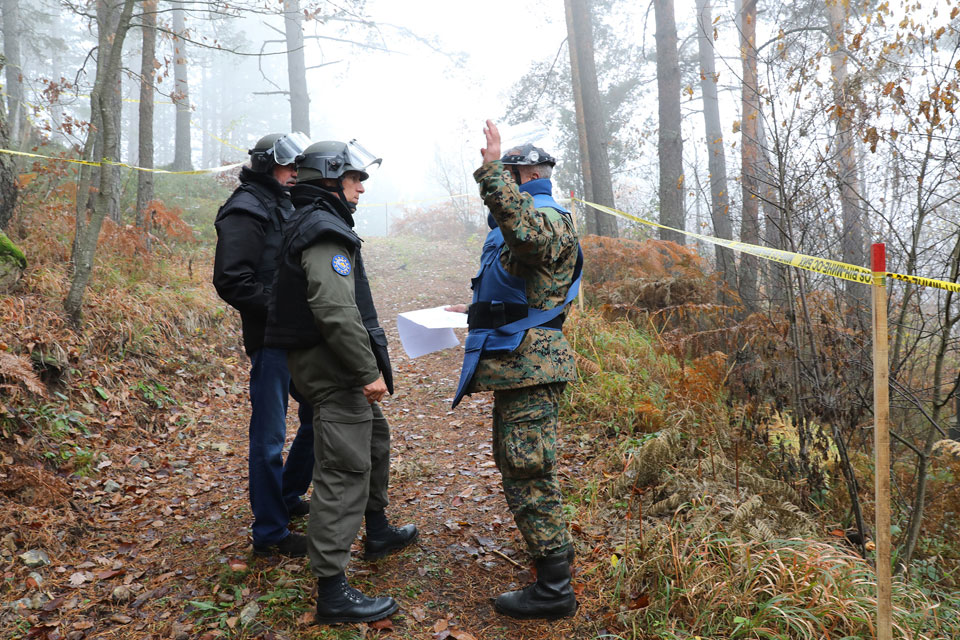 The Convention on Cluster Munition signed in December 2008, binds Bosnia and Herzegovina to destroy all ammunition of this type on its territory. Within BiH, there are still 2.31 square kilometers of land contaminated with these hazards.
Bolstered by EUFOR support, the Demining Battalion will be removing these explosive hazards for the continued safety and security of the citizens of BiH.