COM EUFOR, Major General Reinhard Trischak was today given the opportunity to witness the skills and drills of the Multi National Battalion based at Camp Butmir.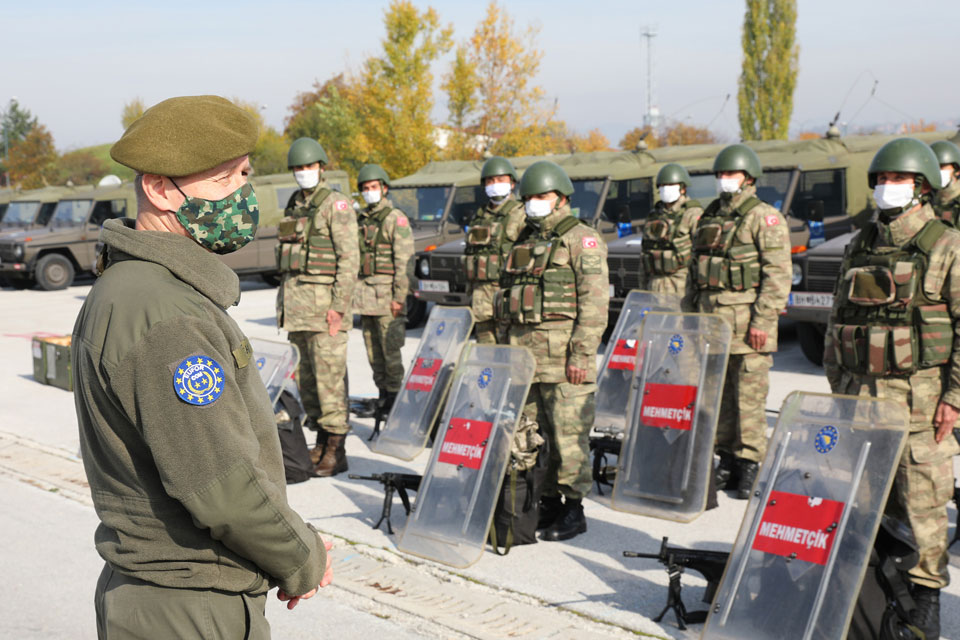 An element of the MNBN is always on permanent call at the EUFOR base and acts as the Quick Reaction Force to respond to any situation 24 hours a day. On a weekly rotation, the current EUFOR QRF is formed from the Turkish Company who were keen to show their Commander how slick their manoeuvres are once activated.
Starting the tour with a look inside the Head Quarters, the staff responsible for the Command and Control of the MNBN showed Major General Trischak how they plan and coordinate activity and then gave the order to scramble the Quick Reaction Force.
Assembling quickly with their vehicles, the Turkish Platoon Commander, Lieutenant Oguzhan, presented the contingent to COM EUFOR who was clearly impressed with the speed in which they responded and the professional way they handled their equipment.
Speaking directly with the soldiers, COM EUFOR was keen to understand how often they practiced their reaction times as it was very clear the intensive training has paid off.