Soldiers from Austria, Hungary and Turkey are joined by the Armed Forces of BiH to witness the destruction of some old ammunition at a remote site near Glamoč, 130km west of Sarajevo.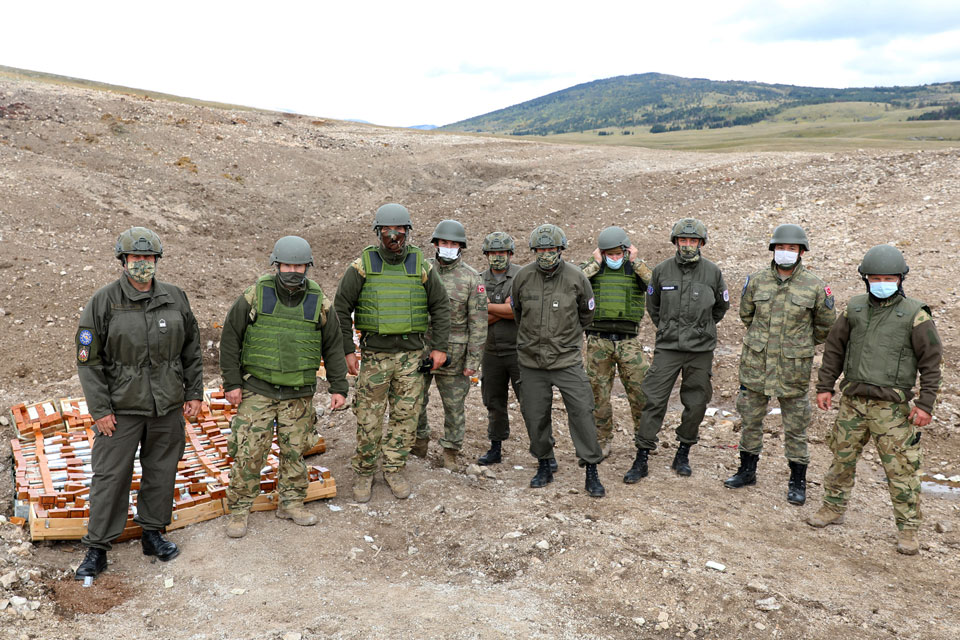 A routine operation for the EUFOR Joint Military Affairs team based at Camp Butmir who specialise in this kind of work. EUFOR explosives disposal expert, Lieutenant Colonel Markus Haider said,
"This was one of our more routine jobs but you can never take risks with old ordnance."
The safe disposal of expired or newly discovered ammunition and explosives is a core role for EUFOR and the EOD teams of the AF BiH.