On 23 April 2020, the Turkish company of EUFOR's Multinational Battalion (MNBN) mounted a patrol to Doboj. Whilst in Doboj, they linked up with the Liaison Observation Team (LOT) House, manned by members of the Polish contingent.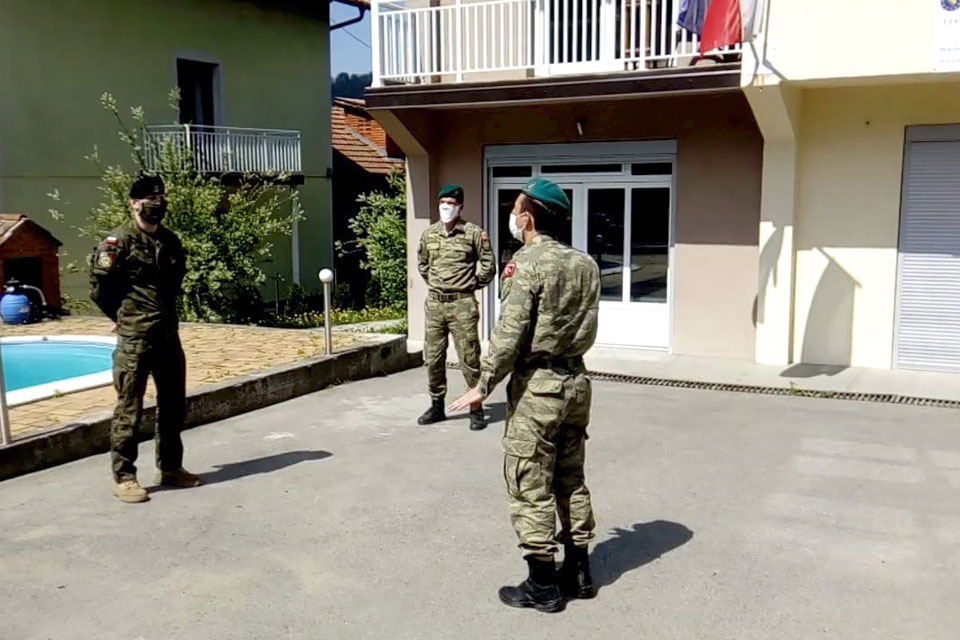 During the day they visited several areas of the town and engaged in conversation with members of the local community, from a safe distance. They also stopped at the LOT House where they met with the LOT team, who live amongst the local community, and exchanged information before continuing their patrol.
The MNBN regularly conduct patrols throughout BiH providing a visible presence in the community, assessing the condition of transportation links and coordinating with the LOTs. This important operational activity has been maintained, with patrol teams adopting preventative measures, such as wearing face masks and gloves, and maintaining social distance whenever they are dismounted from their vehicles.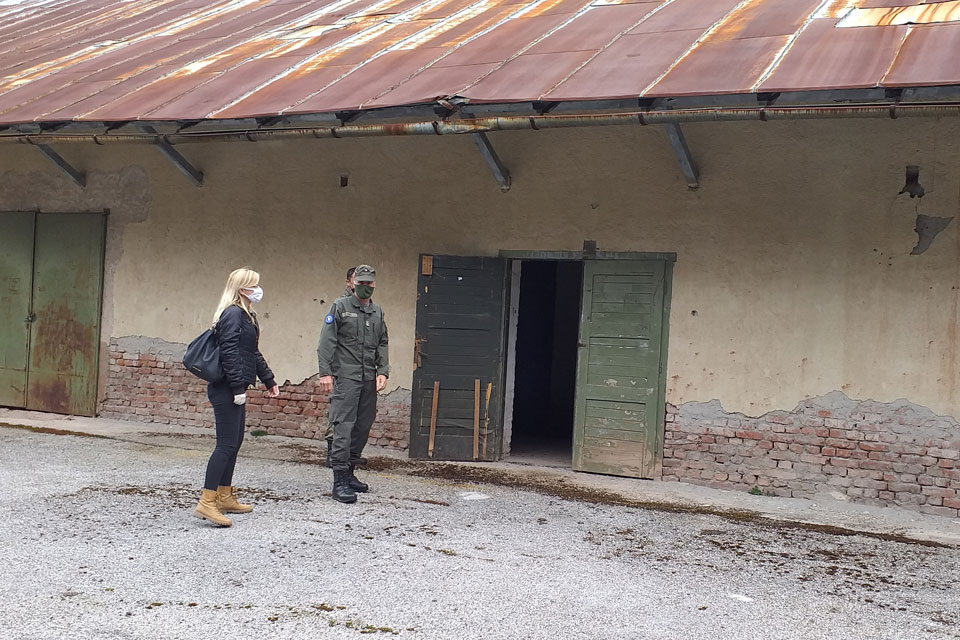 Colonel Johann Jamnig, Chief Joint Military Affairs (JMA) also conducted an unannounced inspection of an Ammunition Storage Site near Jahorinski Potok. This site was last visited in 2014 and has previously been closed, but has been declared as a prospective site for future use. The site was seen to contain a number of buildings in varying states of repair. The team were unable to view the whole site due to the contamination of mines and unexploded ordnance there.
The JMA team regularly conduct inspections of weapons and ammunition storage sites in Bosnia and Herzegovina. This tasking is part of EUFOR's mandate under the General Framework Agreement for Peace (GFAP). It allows EUFOR to assess sites and issue guidance on storage and security issues.