On 21 February 2020, COMEUFOR, Major General Reinhard Trischak, visited three EUFOR Liaison Observation Team (LOT) houses in the area of Central Bosnia and Herzegovina. He spent time with soldiers who man the LOT houses in Zavidovići, Zenica and Travnik.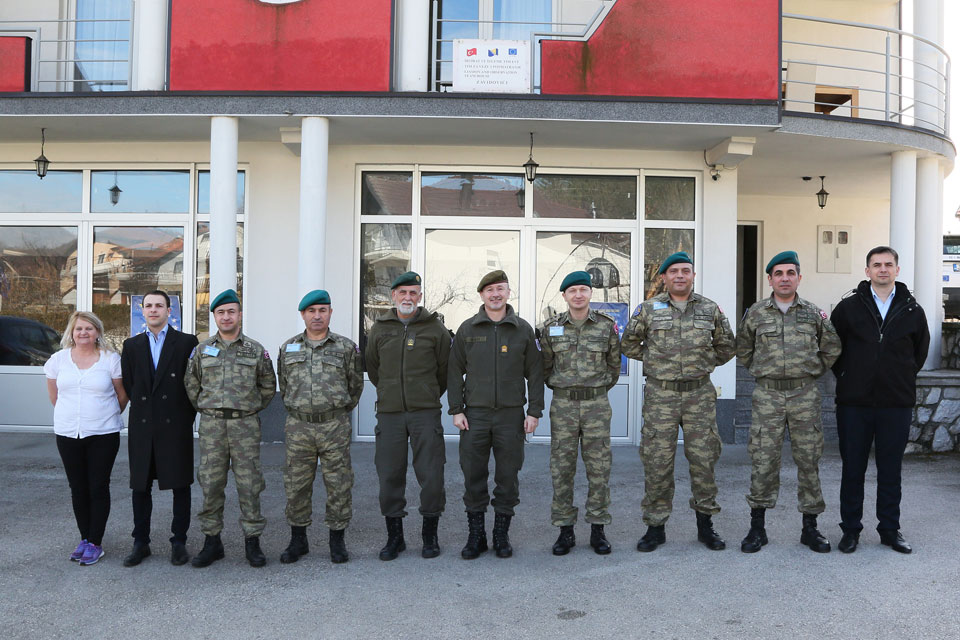 Major General Trischak began his day with a helicopter flight to Zavidovići, where he was welcomed by the Commander of the Turkish troops stationed there. He received a briefing on the local area and any issues of concern to the local community. COMEUFOR also took some time to speak with the soldiers and thank them for their hard work.
COMEUFOR then proceeded to visit two other LOT houses at Zenica and Travnik, also manned by Turkish troops. Visiting LOT houses in this way allows COMEUFOR to gain first-hand knowledge from the soldiers who spend their time embedded in the local area, keeping a finger on the pulse of the population and the issues that matter to the local community.
There are 17 Liaison Observation Team houses located throughout BiH. They are EUFOR's link to local communities and authorities, allowing EUFOR to stay in contact with the citizens of BiH. LOT teams also conduct other tasks, such as delivering essential Mine Risk Education to more than 15,000 individuals per year; including vulnerable and at-risk groups such as farmers, forestry companies, hunting clubs and school children of all ages.