On 5 February 2020, the Swedish Ambassador to BiH, H.E. Johanna Strömquist, visited Camp Butmir to meet with COMEUFOR, Major General Reinhard Trischak.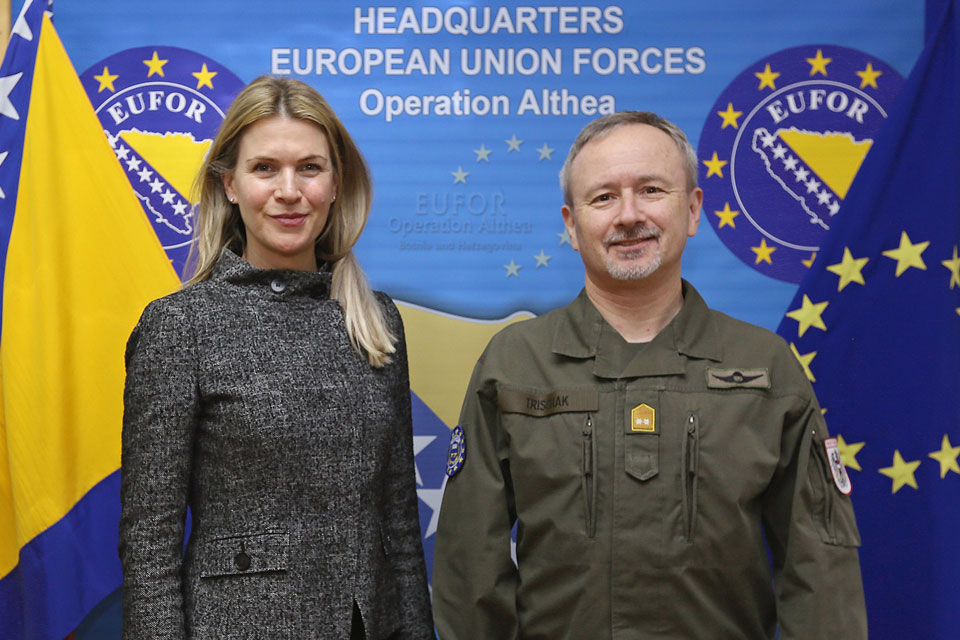 Major General Trischak updated Ambassador Strömquist on the current activities of EUFOR and the security situation in BiH. They discussed the important contribution that the troops from Sweden make and Major General Trischak thanked the Ambassador for the support that Sweden gives to the mission in BiH.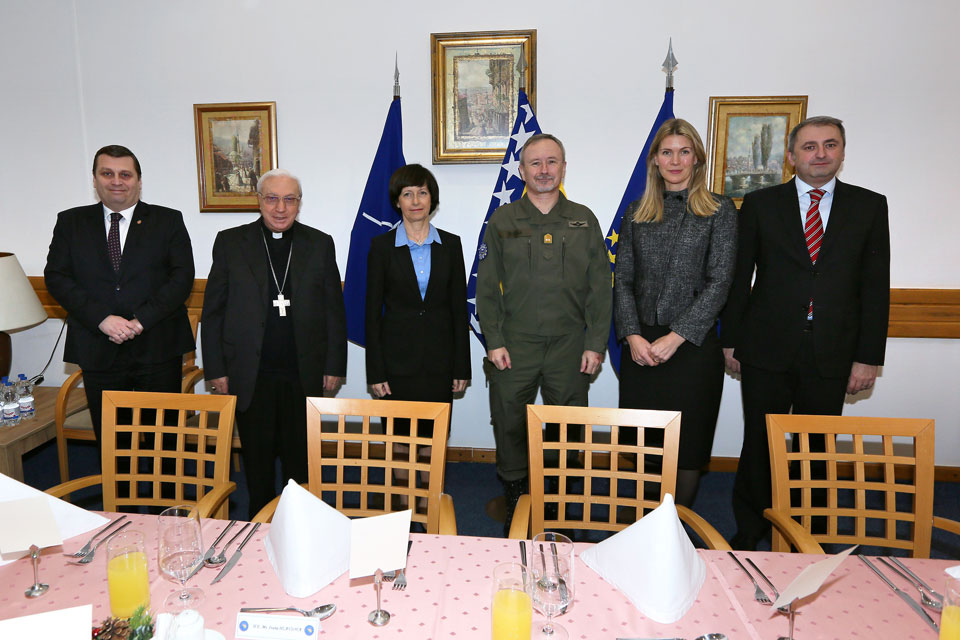 Following their meeting, Major General Trischak and Ambassador Strömquist were joined for a working lunch by the Apostolic Nuncio to Bosnia and Herzegovina and Montenegro, Archbishop Luigi Pezzuto; the Czech Republic Ambassador to BiH, H.E. Ivana Hlavsová; the Croatian Ambassador in BiH, H.E. Ivan Sabolić; and Minister-Counsellor of the Serbian Embassy in BiH, Damir Kovačević.