An International Medal Parade for 222 EUFOR soldiers, sailors, and airmen from 12 countries was held at Camp Butmir on Tuesday 28 January 2020.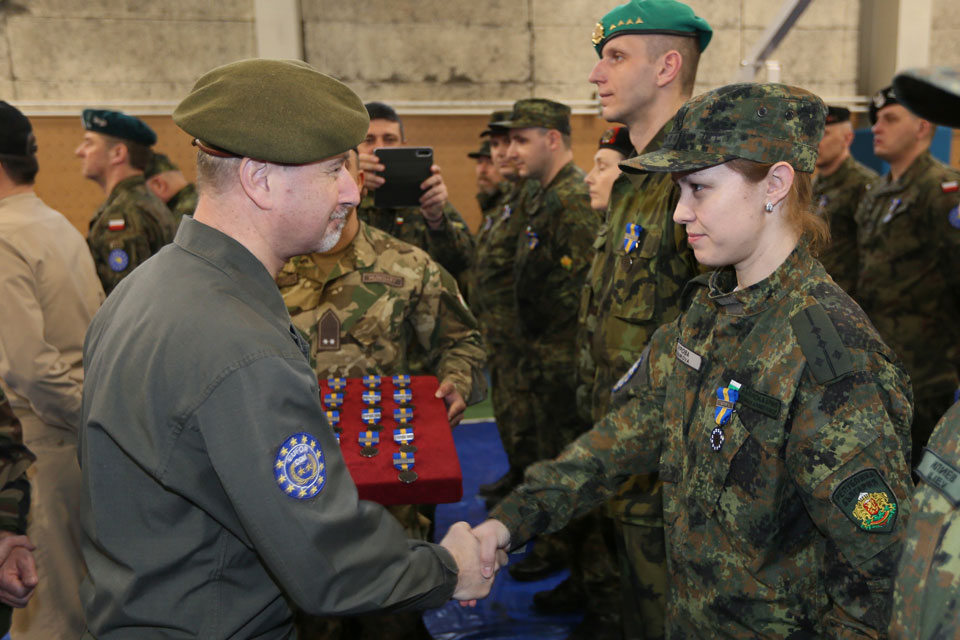 COMEUFOR, Major General Reinhard Trischak, presided over the event, which was also attended by the Ambassadors of Turkey, Bulgaria, Romania, Poland, Slovakia and the Deputy Ambassador of Hungary.
Thanking the troops for their dedication and hard work COMEUFOR said:
"Your commitment, your diligence and the effort you put into your work in EUFOR Op Althea are highly valued and did not go unnoticed. I strongly believe that the success of our mission can be directly derived from our members, our diversity and everyone's individual commitment to the mission."
Commandant Sue Ramsbottom, a member of the Irish contingent, received her medal with her daughters watching on. She said: "It was an honor to receive the ALTHEA medal, after serving in EUFOR for almost a year".
"It has been a great pleasure to join the medal parade and not only receiving the EUFOR medal, but also gaining a lot of experience the last half year," said First Lieutenant Nagy from Hungary.
The Operation Althea medal was first presented in 2004 and is a version of the Common Security and Defence Policy Service Medal. It is inscribed with the Latin phrase "Pro pace unum", which translates as "United for peace".