On 27 January 2020, COMEUFOR, Major General Reinhard Trischak, made an inaugural visit to BiH Minister of Civil Affairs, Ankica Gudeljević, at the Parliamentary Assembly of BiH, Sarajevo, following her recent appointment to the Council of Ministers of BiH.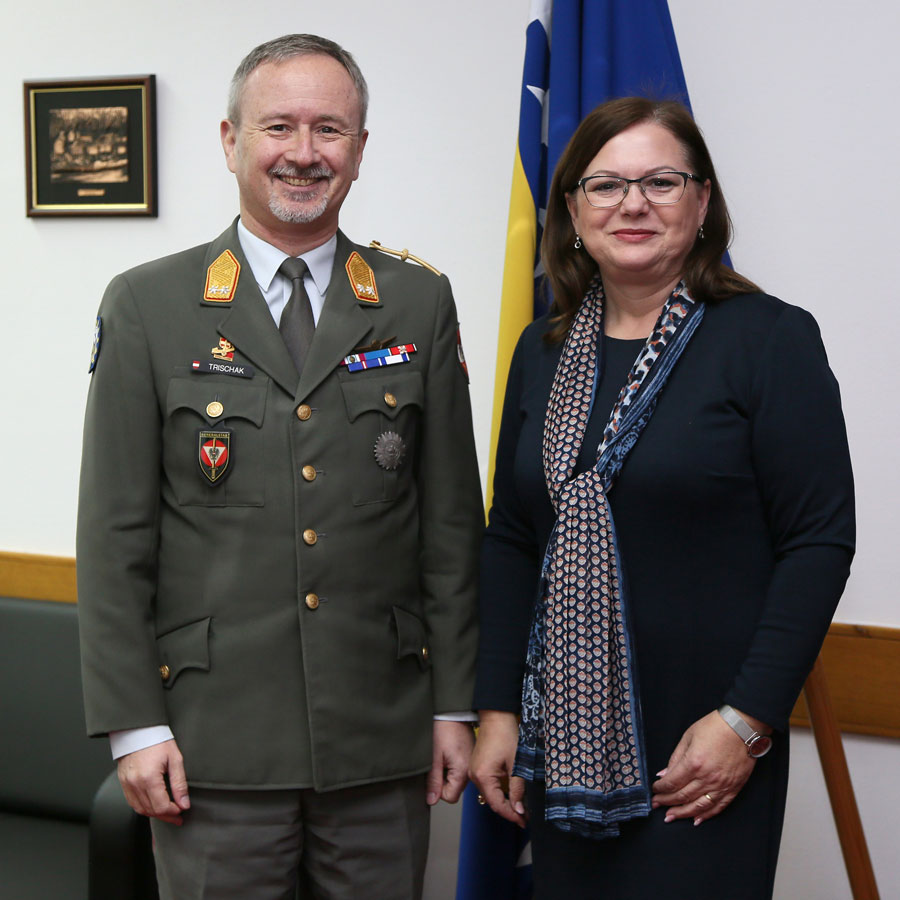 The Ministry of Civil Affairs has a broad portfolio, with one of its responsibilities being demining. During the office call Minister Gudeljević and General Trischak recognised the high level of cooperation that exists between EUFOR and the BiH authorities in relation to Mine Action.
COMEUFOR addressed the issue of the Demining Commission, whose previous mandate expired on 31 October 2019. He stressed the importance of establishing a new Demining Commission as soon as possible to ensure that work in this area can continue. One of the responsibilities of the Demining Commission is the accreditation and re-accreditation for all demining organisations in BiH, including government and non-government organisations and civilian companies.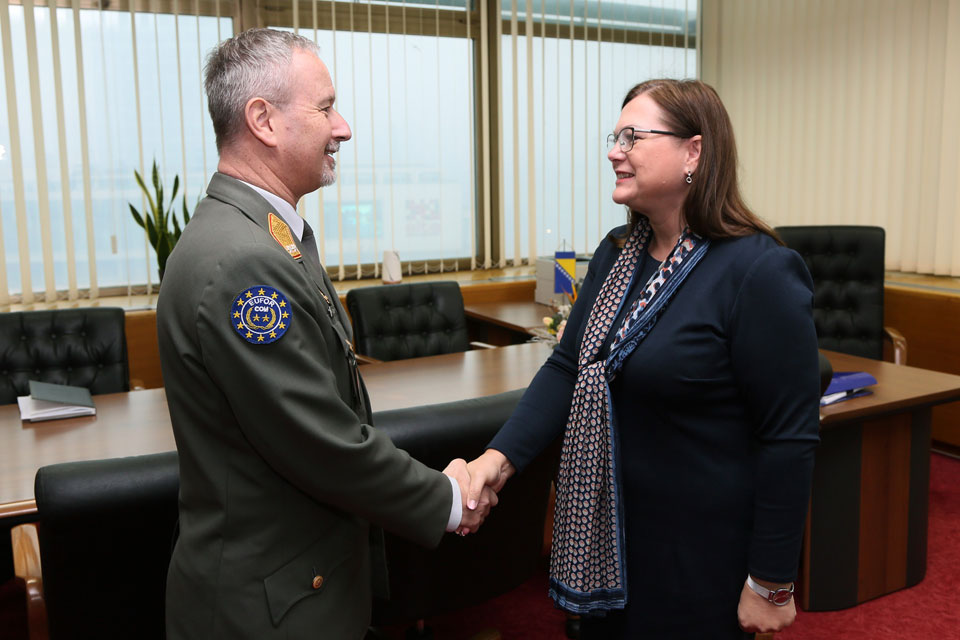 Another topic discussed was the Board of Donors, which is chaired by the Minister of Civil Affairs. The Board of Donors enables information to be shared with the International Community with an interest in providing financial support to enable BiH to become mine free.
General Trischak stated that EUFOR will offer support in this field whenever needed. Minister Gudeljević was pleased with the cooperation experienced with EUFOR.