COM EUFOR, Major General Reinhard Trischak, visited Vojkovici State Prison with H.E. Mr Drahoslav Štefánek, Special Representative of the Secretary General of the Council of Europe and Head of the Council of Europe Office in BiH, on 3 December 2019 in order to gain a first-hand impression of the facility.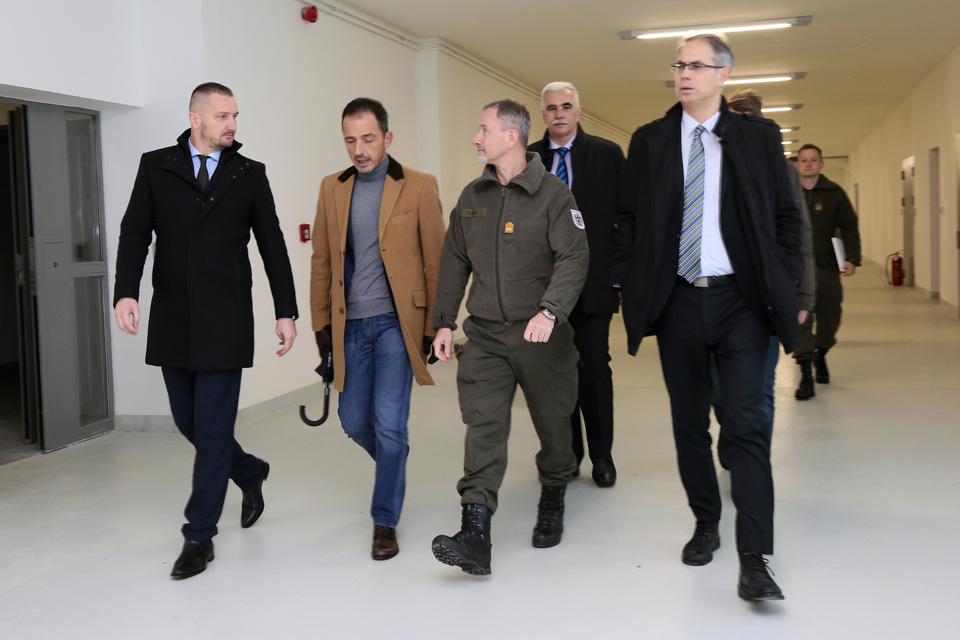 BiH Minister of Justice, Josip Grubeša, and Acting Warden of the State Prison, Marko Vujević, gave a tour of the facility and informed Major General Trischak that the prison meets the highest standards. A discussion took place about the prison's features and the way forward for the future of the facility. Major General Trischak also presented Minister Grubeša with a plaque to mark the occasion of the visit.
This impressive and modern facility has been co-financed by Bosnia and Herzegovina's European partners.