On 5 December 2019, Austrian Federal Minister for Defence, Thomas Starlinger, and the Chief of Defence, General Robert Brieger, visited Camp Butmir. The Commander of EUFOR, Major General Reinhard Trischak, and other members of the Austrian contingent welcomed them to the camp. During an office call they discussed the security situation and the valuable contribution the Austrian troops make to helping create a safer more secure BiH.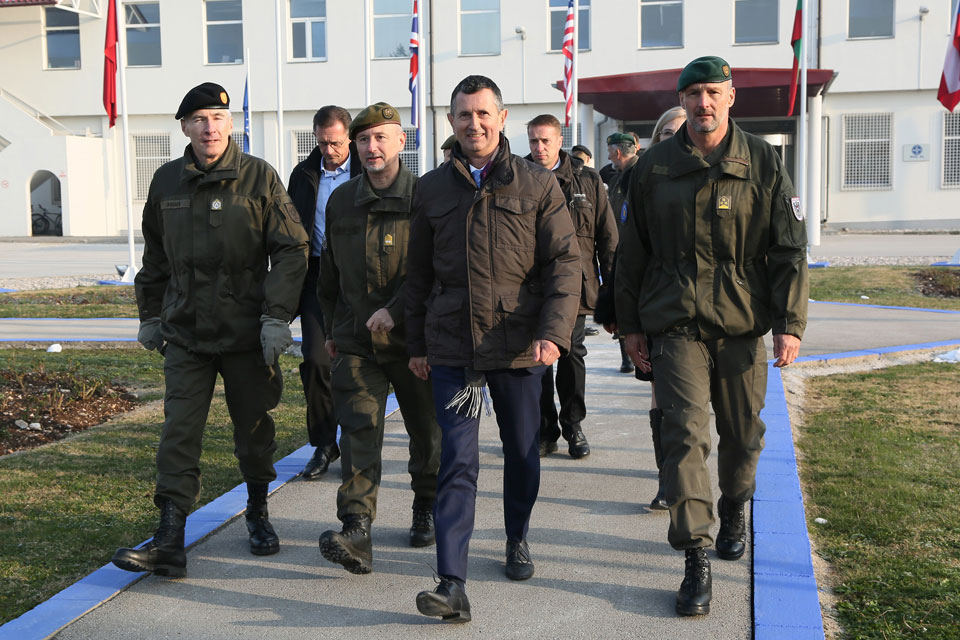 Minister Starlinger brought the troops a present of a dartboard and enjoyed pleasant conversation with them over lunch. Austria is an important troop contributing nation, providing not only the Commander, but also specialist manpower to support the EUFOR HQ and also the Multinational Battalion which, alongside other duties, plays a key role in the combined training exercises run with our partners in the AFBiH.
Austria is one of 20 troop contributing countries in the EUFOR mission; there are 15 EU, and 5 non-EU countries contributing troops to Operation Althea in Bosnia and Herzegovina.