On 18 November 2019 the EU Special Representative (EUSR) and Head of the EU Delegation to Bosnia and Herzegovina, Ambassador Johann Sattler, arrived for a briefing series at the EUFOR Headquarters in Camp Butmir, Sarajevo. The visit was part of the close coordination between the main EU instruments in Bosnia and Herzegovina.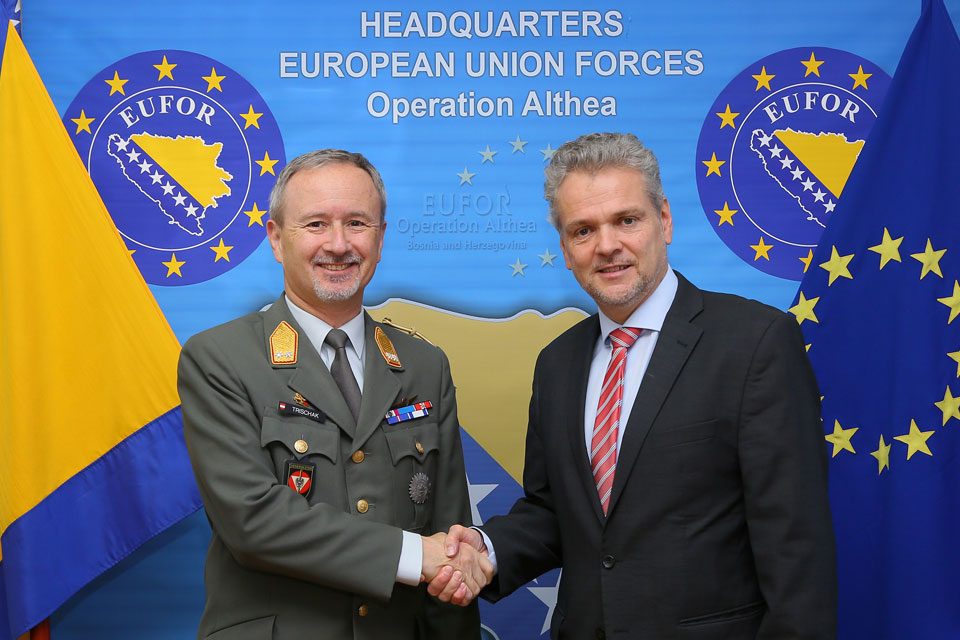 Commander EUFOR, Major General Trischak outlined the core tasks and main activities of EUFOR as well as persistent security challenges in the country before handing over to his subject matter experts. Areas of close cooperation between the EU Office in BiH and EUFOR are in particular the BiH Masterplan for the disposal of surplus ammunition and weapons, the support to mine action and situational awareness in general.
For the latter EUFOR provides an objective and unbiased assessment of the security situation contributing to a fact-based perception of Bosnia and Herzegovina.