Commander EUFOR, Major General Trischak, and the Chairman of the BiH Presidency, Željko Komšić, met in Sarajevo on Monday 18 November 2019. They discussed the current political situation in Bosnia and Herzegovina and the close cooperation between EUFOR and local authorities, law enforcement agencies and the Armed Forces of Bosnia and Herzegovina.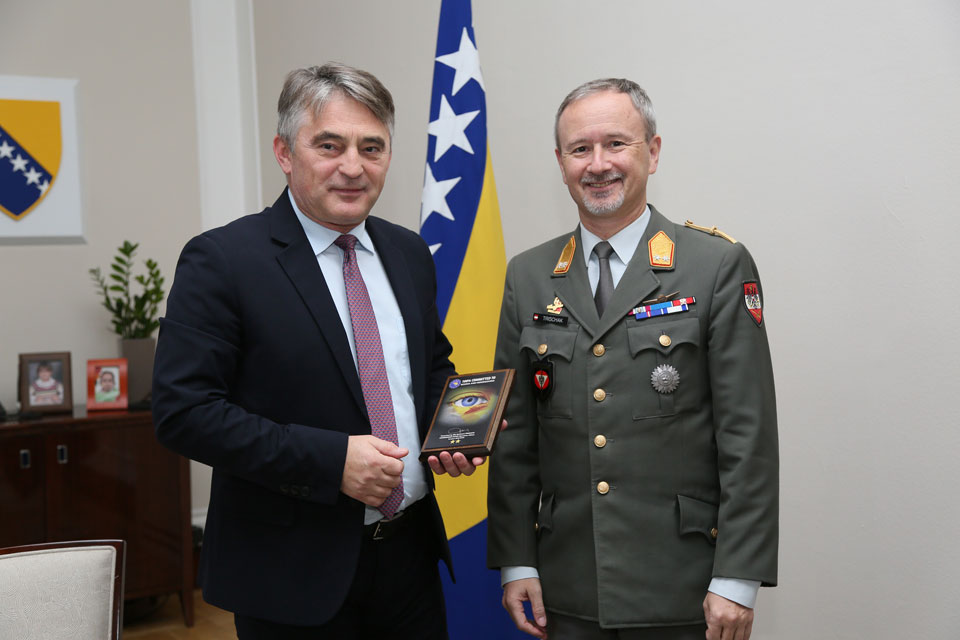 Major General Trischak reiterated his commitment to the maintenance of the safe and secure environment and his willingness to cooperate with the authorities in BiH to achieve this.
Beside the contribution to the safe and secure environment, support to the Armed Forces of BiH through combined and collective training remains a key effort for EUFOR, thus facilitating the transition of Bosnia and Herzegovina from a security consumer to a respected security provider, with troops deployed in various missions across the world.