An International Medal Parade for troops from 8 nations was held on Friday 18 Oct at Camp Butmir. EUFOR's Commander, Major General Reinhard Trischak presided over the event.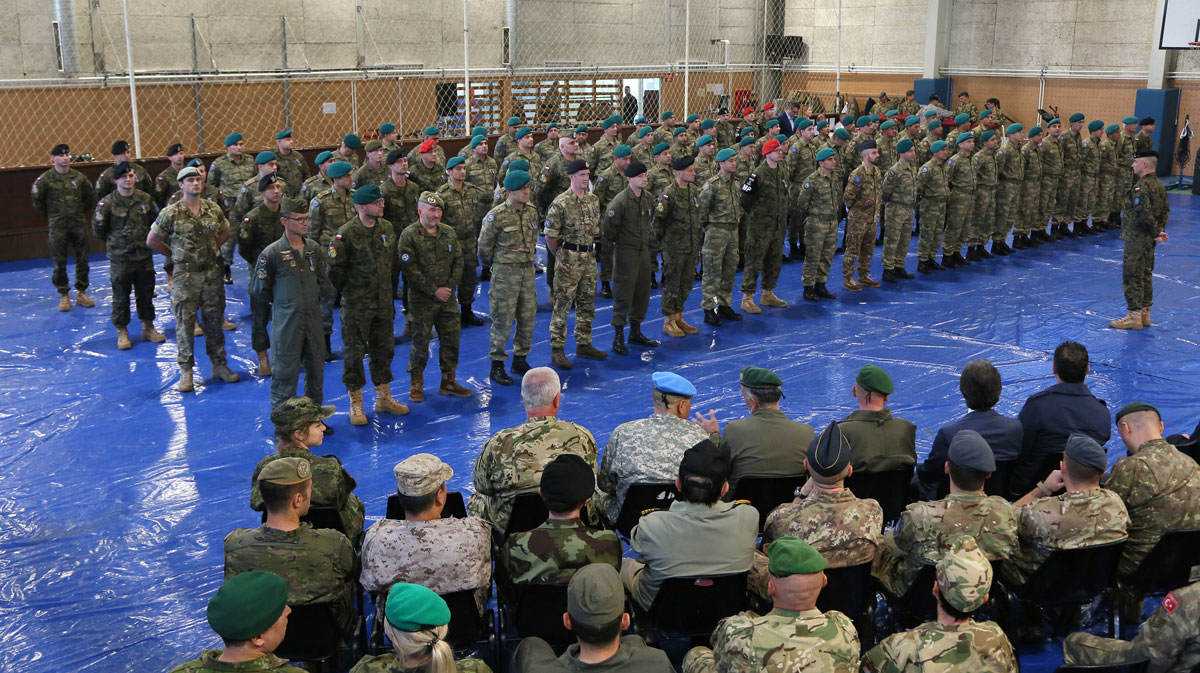 Delivering an address at the start of the event Major General Trischak stated that everyone on parade was a tangible representation of their country's support to Bosnia and Herzegovina. He also paid tribute to the dedication of all the troops to EUFOR's unity of effort and also mentioned the sacrifice and support that families make to overseas missions. He added "Thank you for being the personification of 'One Team – One Mission'."
After his address Major General Trischak presented medals to the troops, helped by other senior Officers from EUFOR's mission. Among those receiving their medals was Major Probst from the British Army, he said:
"It is always an emotional moment receiving a medal and I don't mind admitting to having a tear in my eye as it was pinned onto my chest. "
Flight Sergeant McEvoy from the Irish Defence Force said
"I'm very proud to receive this medal; this tour in Bosnia and Herzegovina is definitely one of the highlights of my career and today's ceremony is a memory I will cherish."
The Operation Althea medal was first presented in 2004 and is a version of the Common Security and Defence Policy Service Medal. It is inscribed with the Latin phrase "Pro pace unum", which translates as "United for peace".