COMEUFOR, Major General Reinhard Trischak, was welcomed to Dubrave barracks near Tuzla by the Commander of the 5th Brigade AFBiH, Brigadier Emir Kliko, on the morning of Tuesday 15 October.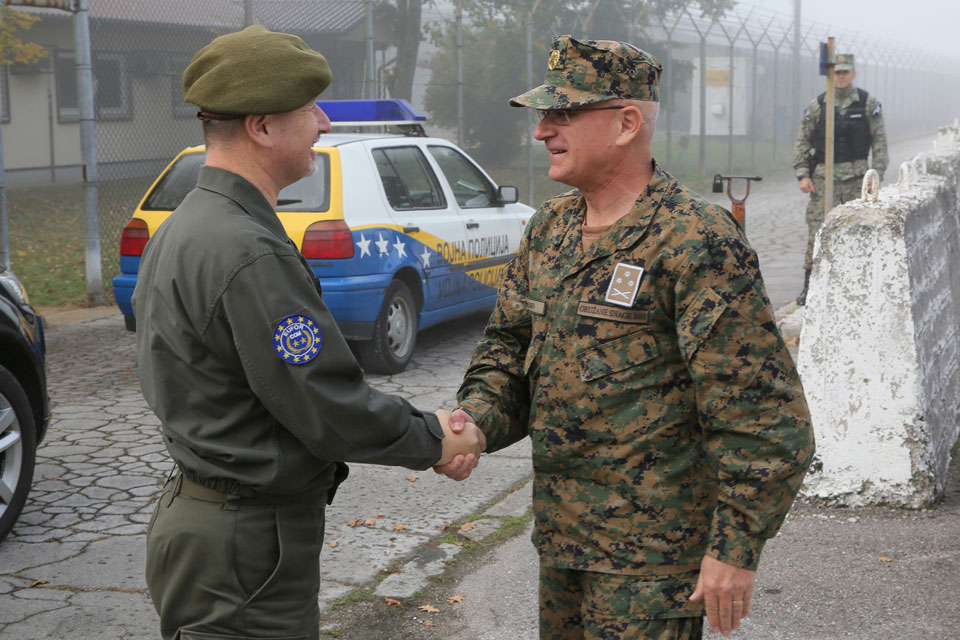 The two men held productive discussions as they visited the museum of the 5th Brigade, enhancing the already strong links between EUFOR and the AFBiH.
After the meeting with Brigadier Kliko, Major General Trischak visited the members of Liaison and Observation Team houses in both Tuzla and Bratunac where he was updated on events of interest and given comprehensive situational briefings, before being flown back to Camp Butmir.