Major General Reinhard Trischak visited Rajlovac on Wednesday 14 August, to receive a briefing on the progress made by the BiH Ministry of Defence (MoD), and the AFBiH, in weapons marking, registration and management. He was accompanied by EUFOR Special Ammunition and Weapons Advisor (SAWAD), Colonel Martin Trachsler, who explained what EUFOR had helped the AFBiH to achieve so far and what remained to be done.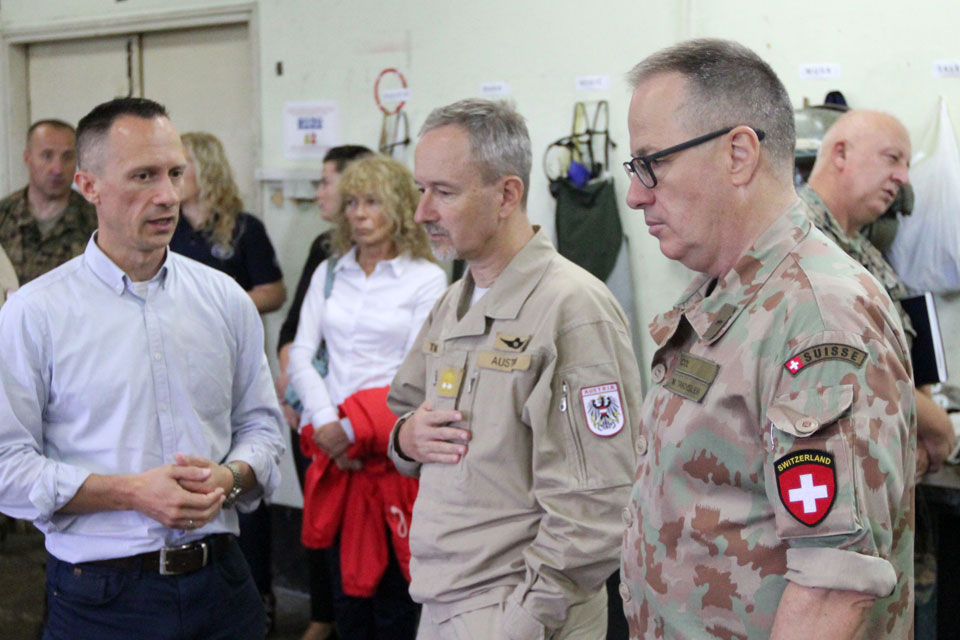 Major General Trischak spoke with Mr Alexander Maier, the Programme Manager for the HALO Trust, one of the organisations supporting BiH with weapons control as they both observed with interest the full process of marking and registering the weapons from the initial cleaning and inspection through to coating them with preservatives and sealing them into correctly registered boxes.
BiH MoD are reducing their stockpiles of weapons and ammunition through a transparent process of disposal and are rapidly moving towards a sustainable ammunition and weapons life-cycle management system, this is being supported by a range of organisations, including the HALO trust and EUFOR.
When the excess weapons have been destroyed, donated, or sold, the reduced stockpile will mean lower maintenance costs and ensure maximum traceability of these weapons from a non-proliferation perspective; this project is a major confidence-building measure in terms of EUFOR's primary aim to support and maintain a safe and secure environment for the people of BiH.