EUFOR received a request for support from the East Sarajevo Fire Brigade on Saturday 10 August, an old factory facility near Lukavica was burning out of control and due to the challenges in getting a large enough water supply there, extra fire engines were needed.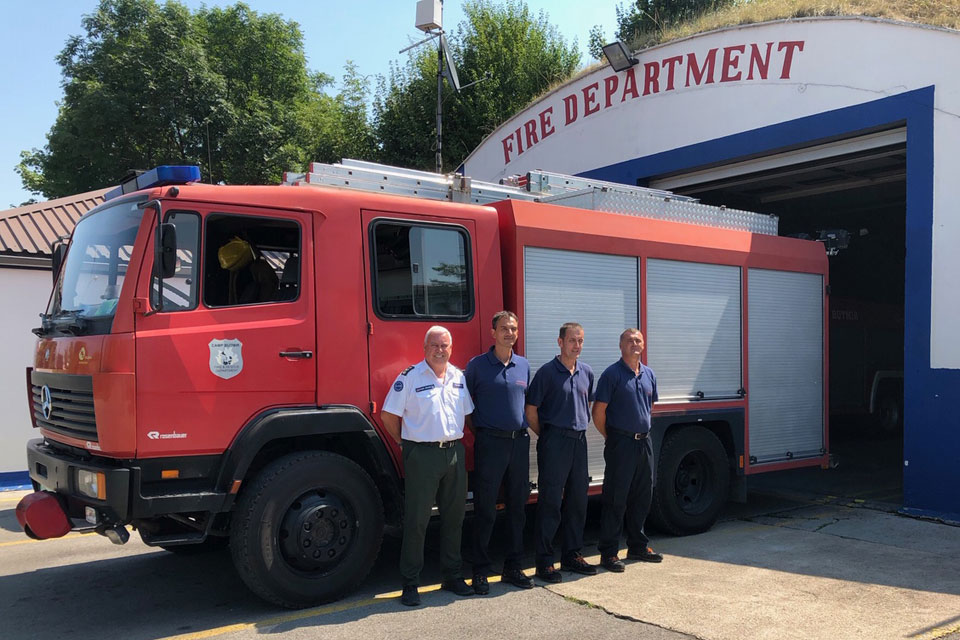 EUFOR's Fire Chief, Mr Paul Hulme, quickly called in an extra shift of firefighters and less than 30 minutes after receiving the news he had a Mercedes fire engine at the site of the blaze. He said,"Like all units in EUFOR we are ready to provide assistance to the local authorities to help keep the population safe."
Mr Hulme added:
"The guys did a really good job. It was already a very hot day, they were wearing heavy protective clothing and then had to contend with the heat from the fire. It was pretty physically demanding work."
Two hours after arriving on the scene the fire was under control and the EUFOR team were able to return back to base leaving the East Sarajevo Fire Brigade to dampen down the remaining flames.