On Thursday 8 August, a delegation from EUFOR lead by the Chief of Staff, Brigadier General László Szabó met with Ankica Tomić, the Head of the International Cooperation Department and representatives of BiH's Law Enforcement Agencies and airports to discuss plans for Exercise Quick Response 19.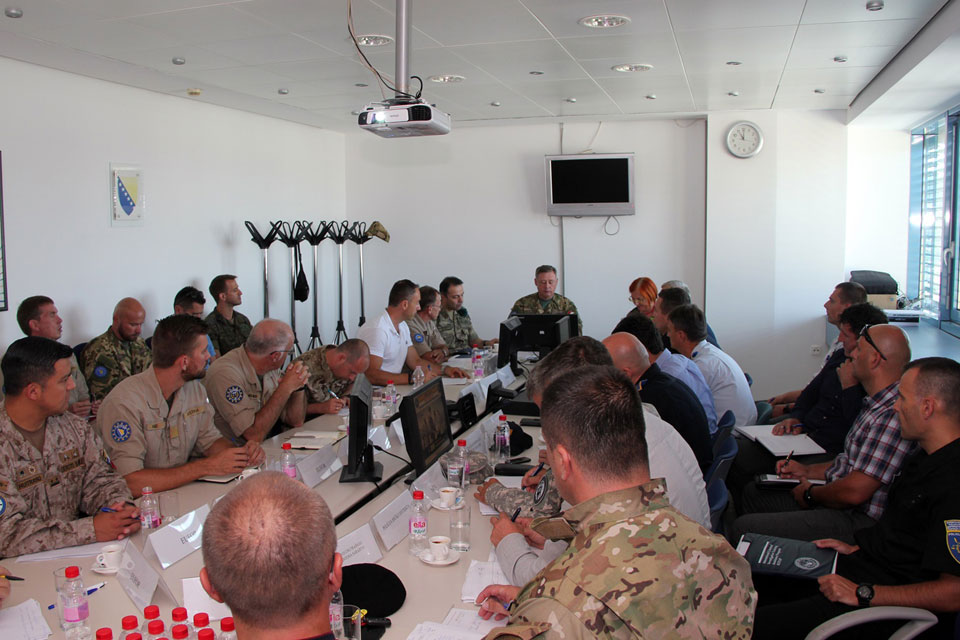 The exercise, which occurs annually, is a EUFOR led peace support operations exercise, practicing EUFOR's capability to call in its reserve forces to maintain a safe and secure environment in close co-operation with local authorities, law enforcement agencies and the AFBiH.
Captain Hannes Konrad who is helping plan this year's event said,
"The meeting was very constructive, everybody is very eager to make this year's exercise a success. All participants want to contribute and want an opportunity for their units to show their capabilities. The cooperation between EUFOR and the local authorities will ensure the exercise works well."
This year EUFOR's Multinational Battalion will again lead the exercise with support from their 'Over the Horizon Reserve Force' and their partners in BiH. Quick Response 19 which will take place between the 27 September and 14 October at a number of locations across BiH and will allow EUFOR's troops to practice the skills required for large scale peace support operations.