Despite the heavy clouds over Sarajevo, spirits were high in Camp Butmir on Wednesday 27 March with the official flag-raising ceremony to mark the occasion of Portugal re-joining EUFOR.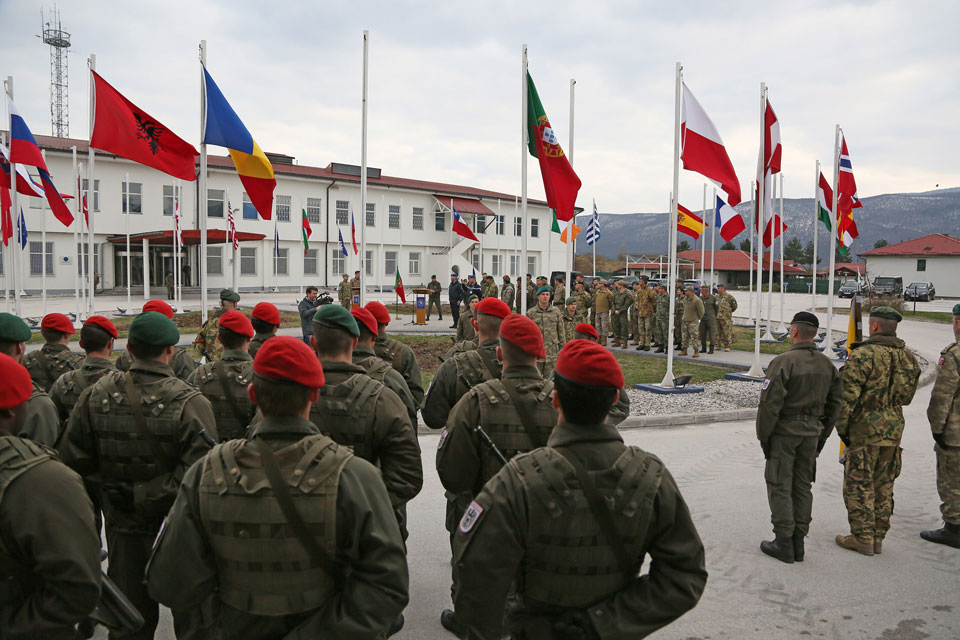 In attendance were members of the EUFOR mission representing all 20 troop contributing countries, COMEUFOR, Major General Martin Dorfer, and Chief of Staff NHQSa, Colonel Tibor Papp.
Portugal has contributed a member of its Gendarmerie to the EUFOR mission, Chief Sergeant Daniel Ribeiro
Formally welcoming him into the EUFOR mission, COMEUFOR said: "Chief Sergeant Ribeiro, your nation has a proud record of service here in Bosnia and Herzegovina, it now falls to you to lead it on. I have full confidence that you will".
Bringing the ceremony to a close, COMEUFOR added: "I look forward to Portugal adding to the significant contribution that all Troop Contributing Countries within EUFOR make".
With Portugal re-joining EUFOR, it brings the total of troop contributing countries to 20, with 15 from EU countries, and 5 from non-EU countries.