COMEUFOR, Major General Martin Dorfer, met with Bosnia and Herzegovina (BiH) Presidency Member Željko Komšić, in Sarajevo on Wednesday 27 March during a formal office call to the elected member of the BiH Presidency.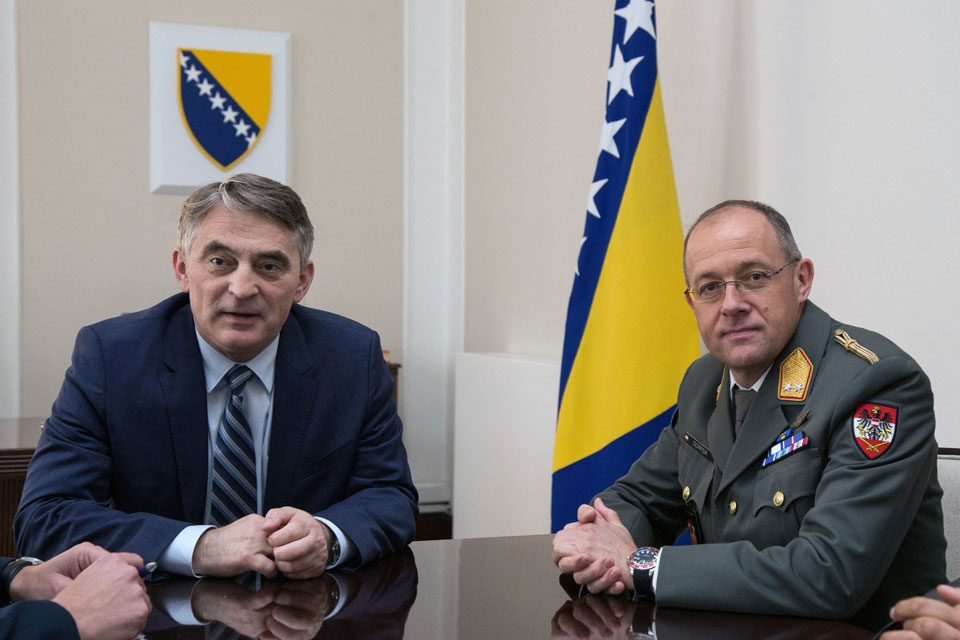 During the meeting they discussed a number of issues concerning Bosnia and Herzegovina's security and political situation, as well as the path to EU integration.
Other key topics covered were EUFOR's support to local authorities in providing a safe and secure environment, demining, and surplus weapon and ammunition disposal.
COMEUFOR expressed his appreciation of the contribution of the Armed Forces Bosnia and Herzegovina to European Common Security and Defence Policy operations.
Regarding BiH's EU-integration path, they both agreed on the importance of showing to the world that BiH can act as a "security provider" domestically, and in the international field, when supporting peace support operations.