An International Medal Parade for 36 soldiers, sailors, and airmen from 6 countries was held at Camp Butmir on Monday 25 March with COMEUFOR, Major General Martin Dorfer, presiding over the event.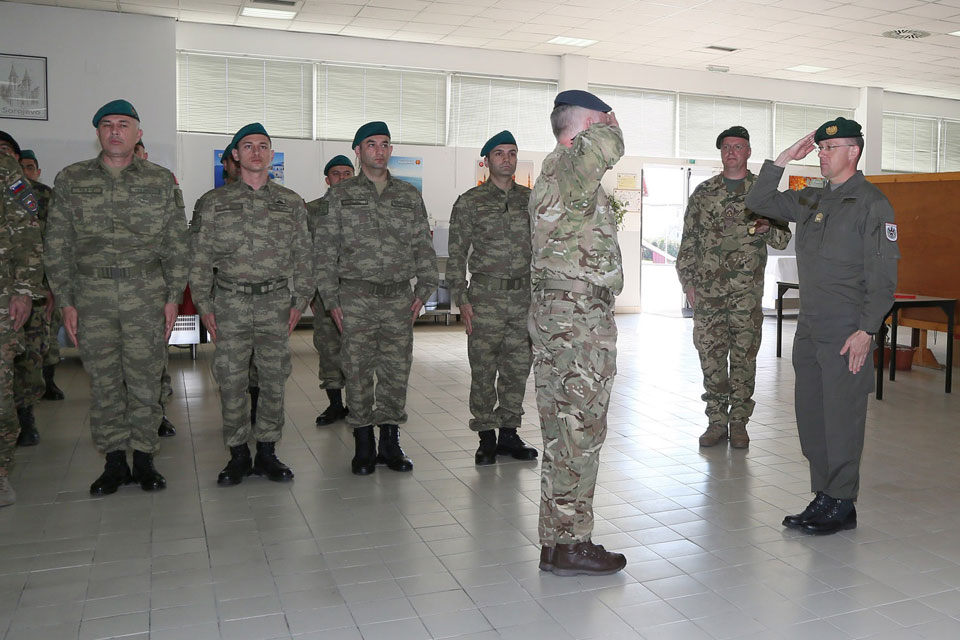 Addressing the soldiers on parade, COMEUFOR said: "You have all contributed to the success of the EUFOR mission in Bosnia and Herzegovina, so you should be proud of the medal you are receiving today".
Wing Commander Rob Smeaton of the UK Air Force was the parade commander for the day, one of his main roles was to greet COMEUFOR and report that the parade was ready for the ceremony to start.
Commenting on the chance to be the parade commander, Wing Commander Smeaton said: "I am extremely proud to be in charge of the parade today, it is a great honour to take the salute from COMEUFOR on behalf of everyone receiving their medal".
The medal is inscribed with the Latin phrase "Pro pace unum", which means "United for peace".