On Wednesday 6 March COMEUFOR, Major General Martin Dorfer, participated in discussions at the two-day NATO conference for Women in Peace and Security.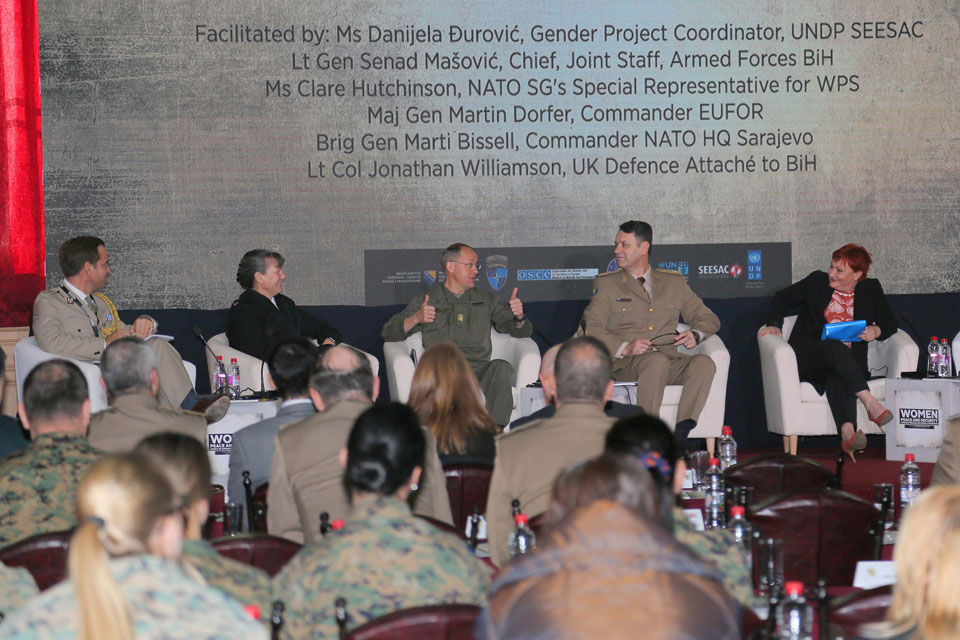 In a speech to the delegates on the importance of women in missions such as EUFOR's in Bosnia and Herzegovina, COMEUFOR said:
"A visible presence of female peacekeepers has been shown to empower women and girls in host communities and can raise women's participation rates in local police and military forces".
The conference, held in Army Hall, Sarajevo, was attended by representatives from the Western Balkan region as well as the UK Ambassador to Bosnia and Herzegovina, His Excellency Matthew Field, Chargé d'Affaires a.i. of the EU Delegation to Bosnia and Herzegovina, Khaldoun Sinno, and European External Action Service (EEAS) Principal Adviser on Gender, Ambassador Mara Marinaki.
The aim of the two-day conference is to highlight, and discuss, Women in Peace and Security, since UN Security Council Resolution 1325 was adopted in October 2000; discussions and round-table panels aim to tackle issues such as sexual exploitation and abuse.