From 24th to 26th of October 2018 soldiers from the EUFOR's International Military Police (IMP) Detachment from Camp Butmir in Sarajevo, conducted training for Armed Forces BiH (AFBiH) Military Police soldiers in preparation for their upcoming deployment to Afghanistan.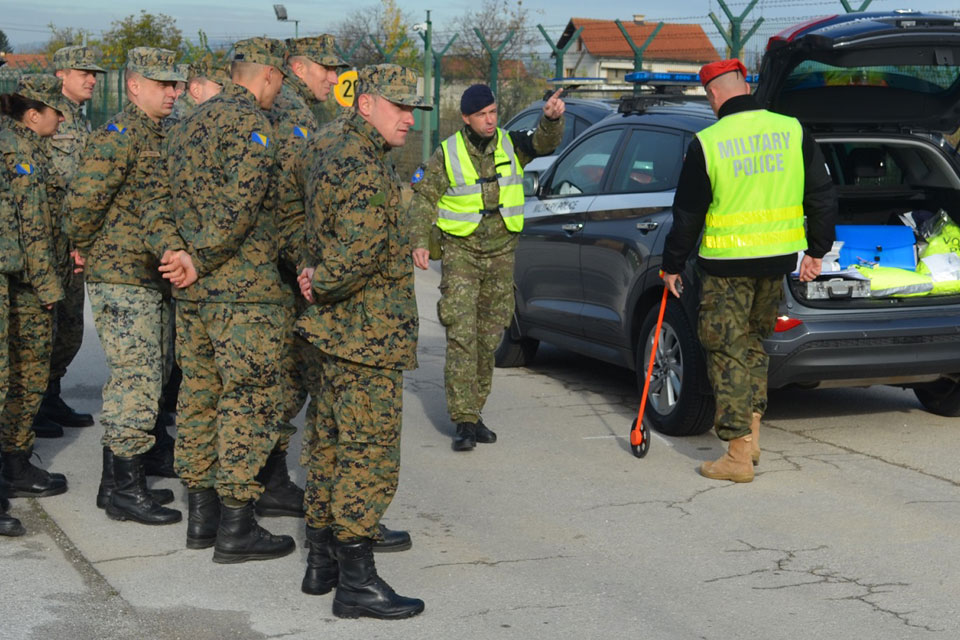 The training was a presentation of tasks and procedures given by the IMP which included both theoretical and practical sessions. The instructors from Austria, Poland and the Slovakian Military Police conducted the training using their experience from previous foreign missions.
The AFBiH Military Police soldiers fully engaged with the training and this confirmed that cooperation between Military Police Officers from different countries is a great way to improve skills that will become useful during the upcoming Afghanistan Deployment. This was a significant event in the duties of the HQ Camp Commandant's department; being able to contribute to AFBiH capability and providing them with the necessary knowledge was a pleasure and we enjoyed the cooperation.