On the evening of Thursday 18th October members of Charlie Company, 3 Para returned home to the UK and the end of their deployment.
The 'Paras' arrived in August to begin their training as part of the EUFOR Multinational Battalion (MNBN) in preparation for Exercise Quick Response 2018.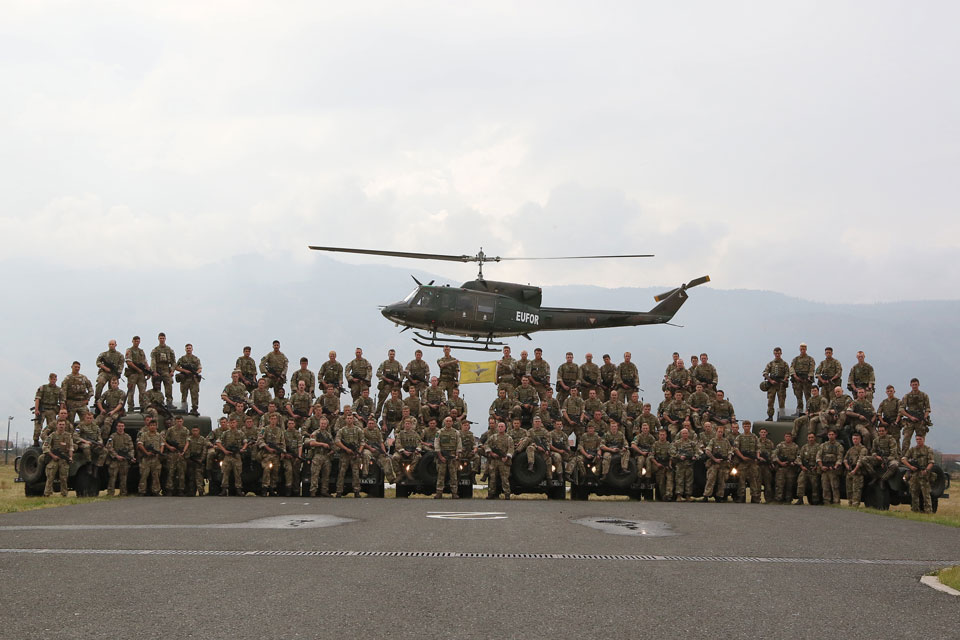 On completion of the Exercise they took part in a number of other training serials in local exercise areas, in coordination with the Armed Forces BiH, in order for them to have more situational awareness of the country and its terrain.
They fully integrated into life at Camp Butmir and leave having made many friends and impressing those that worked with them with their professionalism. Their Commanding Officer, Major Andrew Fox said:
'The Company have taken a lot out of their deployment and will leave BiH with fond memories'
A number of the Company took part in the Sarajevo half marathon and six of them have taken the opportunity to cycle home to the UK in a charity event that will see the soldiers covering 1000 miles through the Alps and Europe before returning to their home base.
Before they left for the airport COMEUFOR, Major General Martin Dorfer, addressed the troops in a final farewell and wished them well and a safe trip home.