On Wednesday 10th October an International Medal Parade (IMP) took place at Camp Butmir.
Presiding over the parade was General Sir James Everard, the Operation Commander of Operation Althea. General Everard was visiting Camp Butmir as part of a number of meetings in Sarajevo and presented medals to the soldiers.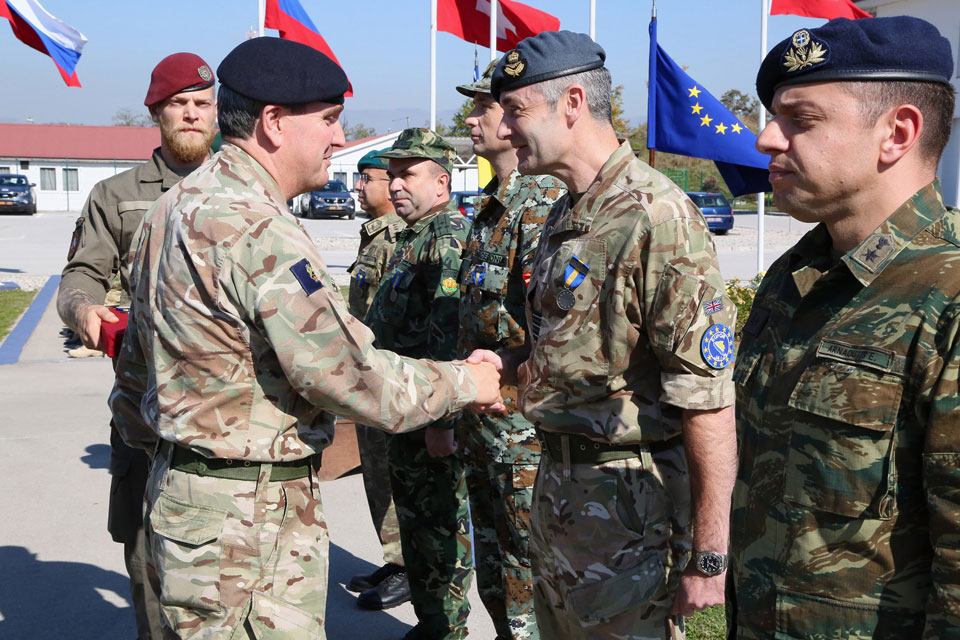 On parade were soldiers from 12 troop contributing nations; Hungary, Ireland, Italy, Slovakia, Slovenia, Switzerland, Turkey, Austria, Bulgaria, Former Yugoslav Republic of Macedonia, Greece and the United Kingdom.
General Everard praised the soldiers contribution to the mission saying how it was a reflection on their countries commitment to BiH and to EUFOR.
'This shows the importance your countries pay to BiH', he said.
He also thanked the soldiers for their individual efforts saying:
'Thank you for your contribution to peace and stability in BiH'
On completion of the medal parade COMEUFOR, Major General Martin Dorfer, and General Everard wished farewell to 6 members of the UK Company who are cycling the 1,000 miles home as part of a charity event.