Monday 1st October saw the departure of the Pilatus Porter PC6 aircraft from Camp Butmir. The aircraft has been used as a Tactical Air Transport (TAT) asset since the spring and will return home to Austria for the winter months.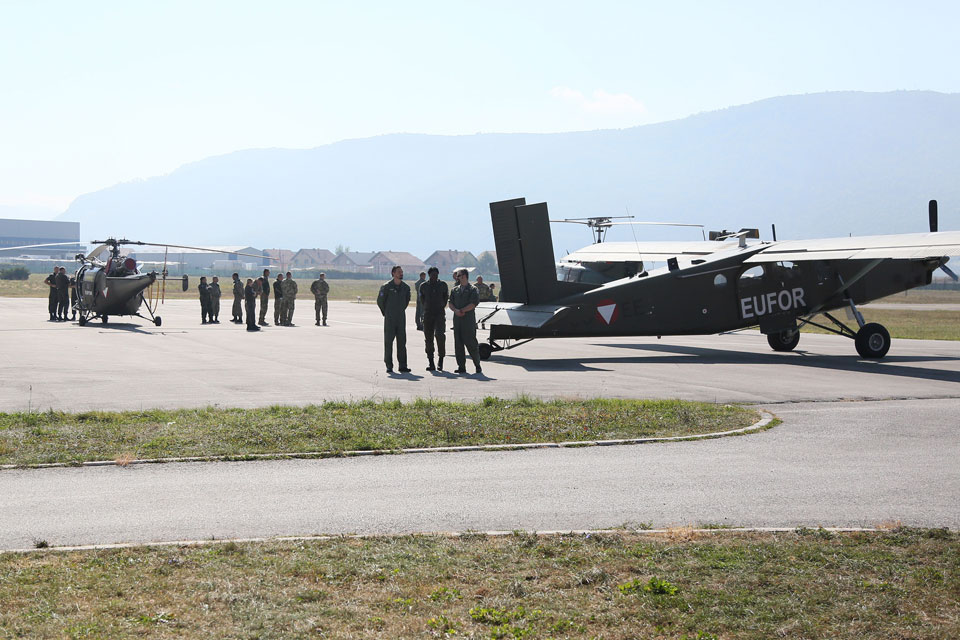 The Alouette 3 helicopter, recently arrived from Austria, will take up the TAT role for the coming months and were welcomed by the Commander.
COMEUFOR, Major General Dorfer was present to see the aircraft leave the Camp and paid tribute to both the aircrew and ground crew for their contributions in supporting EUFOR's role of helping the BiH authorities maintain a safe and secure environment. He said:
"It was great to fly with you, I wish you a safe trip back home and we are looking forward to seeing you again in the spring."