In the early hours of Tuesday 28th August the next batch of troops that will take part in EUFOR's Exercise Quick Response 2018 crossed the border into Bosnia and Herzegovina.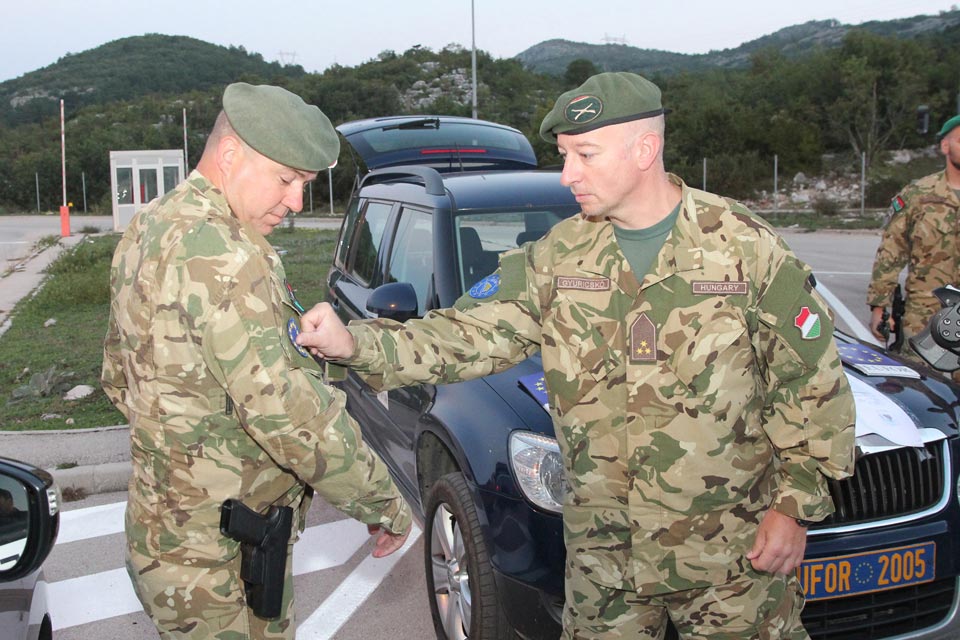 Hungarian troops from NATO's Kosovo Force Tactical Reserve Battalion crossed the border at Klobuk with a large convoy of vehicles and made their way towards Sarajevo and Camp Butmir.
They were joined at the border by a number of troops from Italy who will also take part in the exercise.
'Quick Response 2018' is a EUFOR-led peace support operation exercise that allows EUFOR to draw on mobile and versatile Over the Horizon Reserve forces, if required, to augment in-theatre forces and deal with any threat to the safe and secure environment in support of the Ministry of Security and Ministry of Defence of BiH.
This is a truly international annual exercise that utilises the elements of the reserve forces from Austria, Bulgaria, Italy, Romania and the United Kingdom to work alongside BiH Law Enforcement Agencies and the Armed Forces of BiH to test their contingency plans.