Commander EUFOR, Commander NATO HQ Sarajevo and the Chief of the Joint Staff of Armed Forces BiH today accompanied the Chairman of the Presidency of BiH to visit the flood-hit areas of Maglaj and Doboj.
Major General Dieter Heidecker, Commander EUFOR, Brigadier General Christopher Petty, Commander NATO HQ Sarajevo and Lieutenant General Anto Jeleč, Chief of the Joint Staff AF BiH, initially met the Commander and staff of the AF BiH logistics base at Doboj together with Mr Bakir Izetbegović where they learnt more about the assistance given by AF BiH during the floods.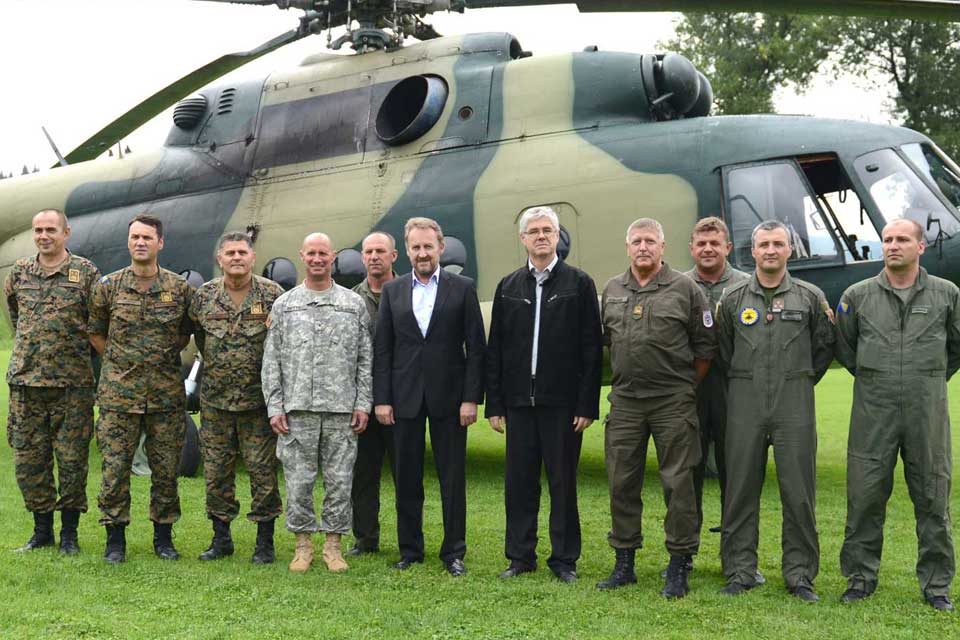 The group then met with the Mayor of Doboj to discuss progress since the floods and to learn more about the continued impact on the local community. The Mayor praised the work of AF BiH and the cooperation between civil and military authorities. The group also visited a local soup kitchen which assists flood-hit residents, before moving on to Doboj's outpatient clinic.
In the afternoon, the group travelled to Maglaj to visit a primary school and the Pobjeda sports hall, where they engaged with the local population to hear personal experiences of the floods and the current situation.
Mr Bakir Izetbegovic said, "This visit has given us a much better understanding of the difficulties local residents still face, and the steps that need to be taken to help the people on the ground".