5 July 2014: EUFOR troops today transported over 1500kg of medicine from Sarajevo Airport to Pale.
The Ministry of Security initially asked the UN Development Programme (UNDP) to assist in moving the medicine, who asked EUFOR to carry out the task.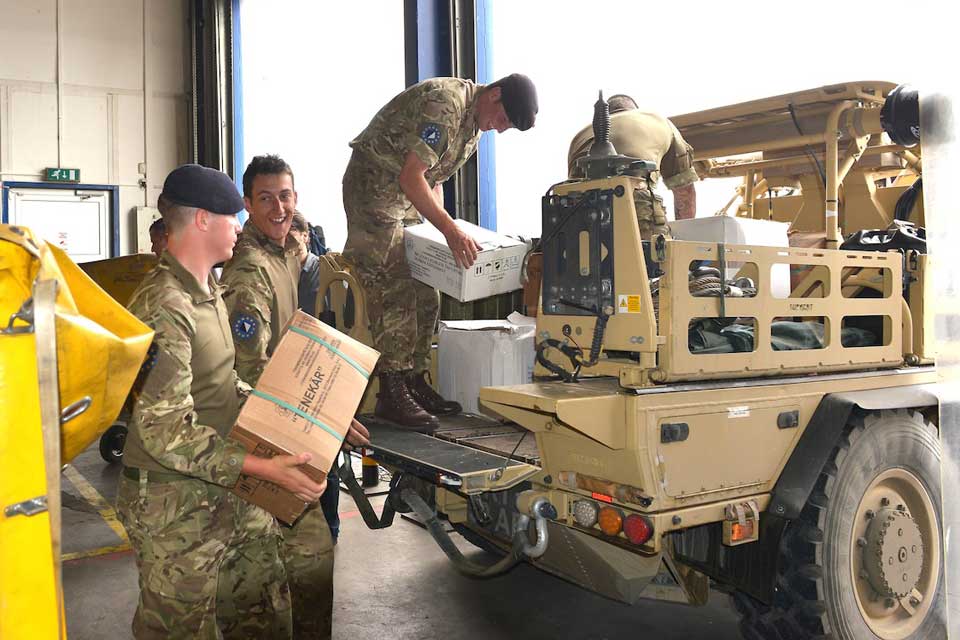 The medicine has been donated by the Qatari authorities and has been delivered to a Ministry of Health facility in Pale for onward local distribution.