On 29 and 30 Mar 2014, the Hungarian Chief of Defence, General Tibor Benkő, visited EUFOR at Camp Butmir, Sarajevo.
During the visit, General Benkő met with the Commander of EUFOR, Major General Dieter Heidecker, and the Commander of NATO HQ Sarajevo, Brigadier General Merle Hart, and visited the 160 strong Hungarian contingent currently serving with EUFOR in Operation Althea.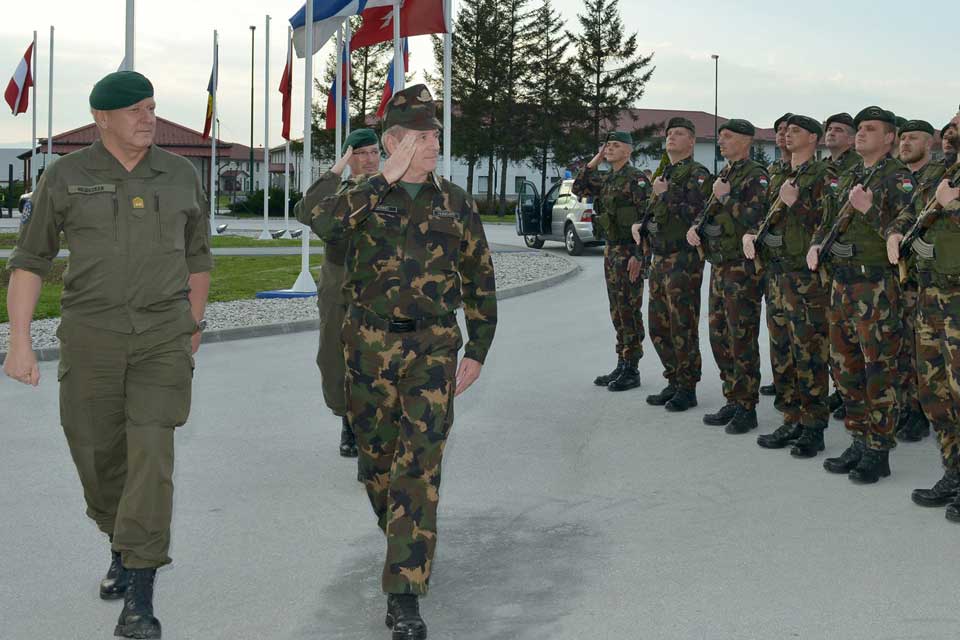 General Benkő also attended a presentation from the Chief of EUFOR's Capacity Building Branch, Hungarian Lt Col Zoltan Roth, on EUFOR's work on the capacity building and training of the Armed Forces of BiH. This is EUFOR's main focus to enable AF BiH to move towards Euro-Atlantic integration.
Before he departed BiH, General Benkő also visited the Tunnel of Hope in Butmir, widely known as 'the tunnel that saved Sarajevo'.