EUFOR personnel in the Multinational Battalion are drawn from the armed forces of Austria, Hungary and Turkey. They continually train for a wide range of scenarios and maintain their high level of performance in a wide array of situations. The EUFOR Multinational Battalion recently completed a successful exercise confirming their ability to conduct medical evacuations of personnel via helicopter in a number of complex scenarios.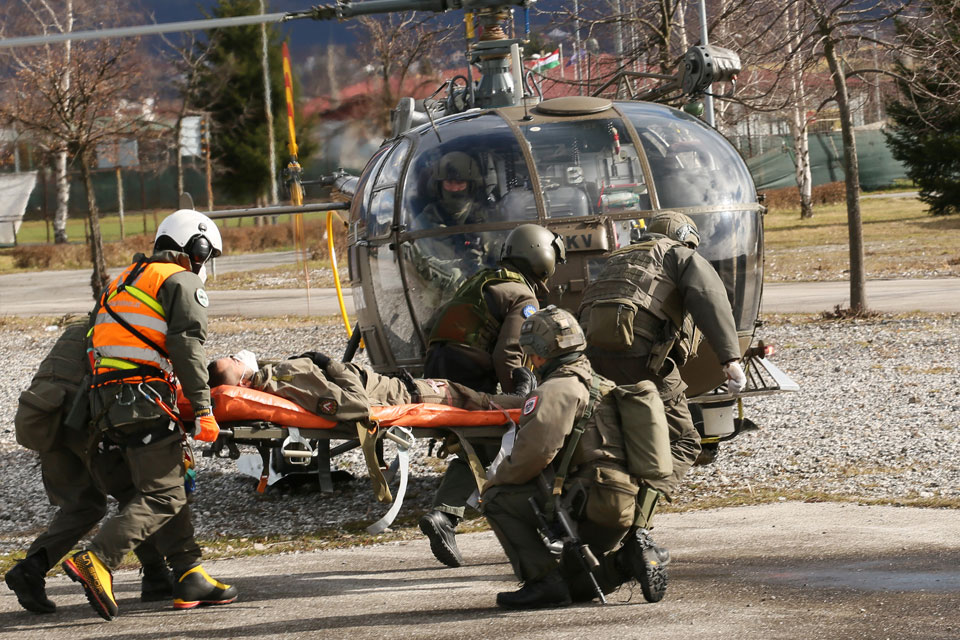 The Battalion Commander Lieutenant Colonel Daniel Wilfing commanded the Multinational Battalion during the exercise;
"The purpose of this exercise, is first of all to train our ability to react on different situations within the country (BiH)".
The Multinational Battalion is configured to respond to different situations as well as to train and exercise with the Armed Forces of Bosnia and Herzegovina. If the situation requires, EUFOR can be reinforced by reserves provided by EU nations and NATO. This is exercised on a yearly basis through the exercise series 'Quick Response'.