This week EUFOR Operational Commander Lieutenant General Hubert Cottereau visited Camp Butmir, Sarajevo.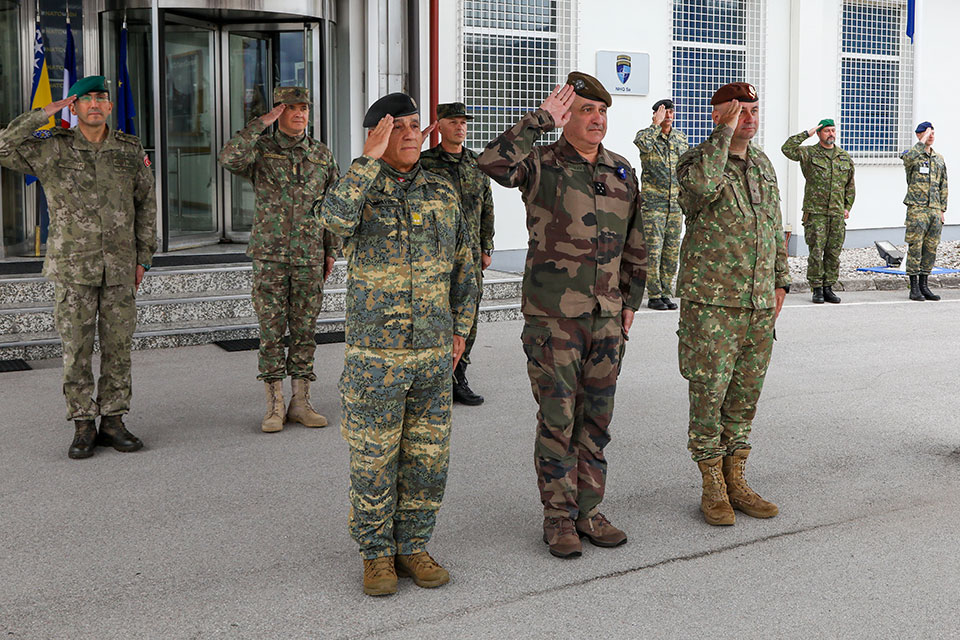 COM EUFOR Major General Helmut Habermayer accompanied the Operational Commander to a number of events on the busy schedule. The Operational Commander visited the Ministry of Defence of Bosnia and Herzegovina.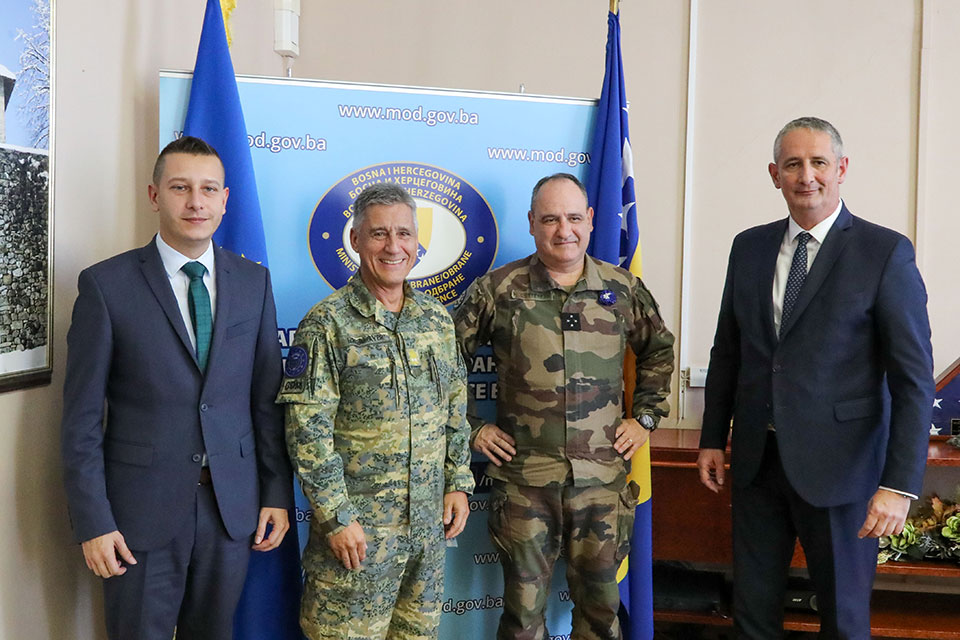 During this meeting, the two Deputy Ministers of Defence Mr Slaven Galić and Mr Aleksander Goganović discussed number of important topics and the excellent co-operation between EUFOR and AFBiH was acknowledged in light of the recent Combined Response 2023 exercise.
Both COM EUFOR and the Operational Commander discussed the path ahead for both EUFOR and AFBIH and how through combined training both organizations can increases their capabilities and capacity.