International Day for Mine Awareness and Assistance in Mine Action is held on 04 Apr every year. This year, the UN will mark this day under the theme "Mine Action Cannot Wait". This year marks twenty-four years since the Anti-Personnel Landmine Convention came into force and while millions of landmines have been destroyed, 68 countries and territories globally still have an explosive remnant of war problem. Currently in BiH 865km2 remain mine suspected areas, constituting 1.7% of the country.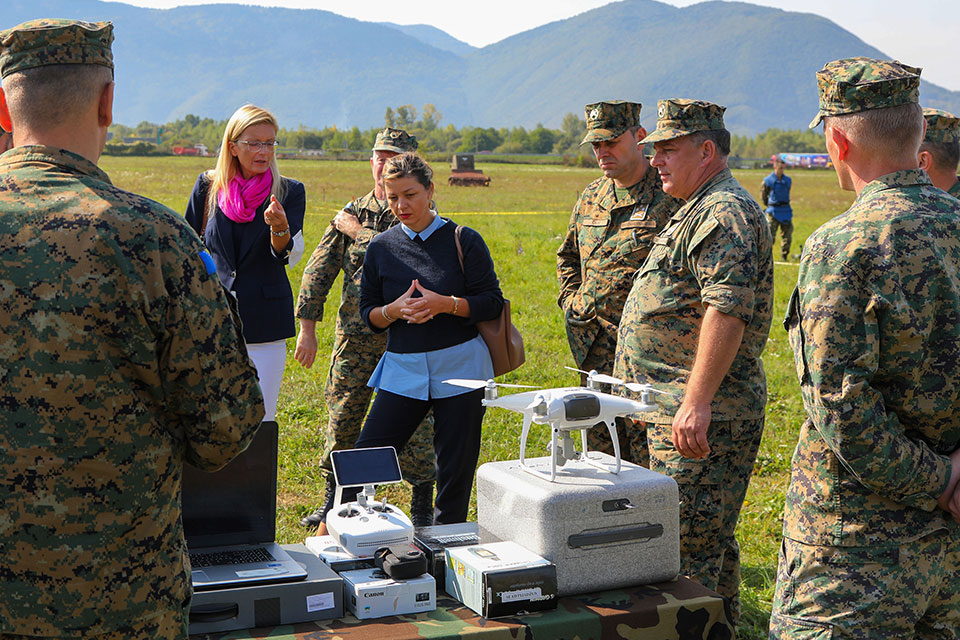 The overarching goal of International Day for Mine Awareness and Assistance in Mine Action is to bring attention to the areas of the world, including BiH, that remain contaminated and the impact this has had on generations of the population.
One of EUFOR's main tasks, is to assist in humanitarian demining and through this ensure a safe and secure environment for the population of BiH. EUFOR remains committed to supporting local mine action authorities and to remain an active partner in mine action to work towards a mine free BiH. Through its Liaison and Observation Team (LOT) Houses EUFOR, together with the AFBiH, delivers mine risk education to the local population across BiH. EUFOR acts as a technical advisor regarding matters in mine action to the EU delegation here in BiH.
Together with the EU family EUFOR is increasing the capacity of the BiH Armed forces demining battalion and facilitated the implementation of a new European Union financial instrument called European peace facility. Using ten million euro out of this European peace facility, the AF BiH Demining battalion last year received 150 metal detectors and in autumn 2023 they will receive 68 special vehicles. EUFOR remain committed with its local partners and partners of the international community to achieve all those goals.
EUFOR Op ALTHEA, would like to take this opportunity remember the numerous victims of mines who have died or been injured, including deminers who died or were injured during humanitarian demining operations.