Recently, Chief Of Staff (COS EUFOR), Brigadier General Szilard Gerofi, paid a visit to the 4th Brigade (Bde) of the AFBiH in Čapljina. Colonel Zdravko Rezo, the Commander of the 4th Bde welcomed COS EUFOR and updated him on the status of the Bde.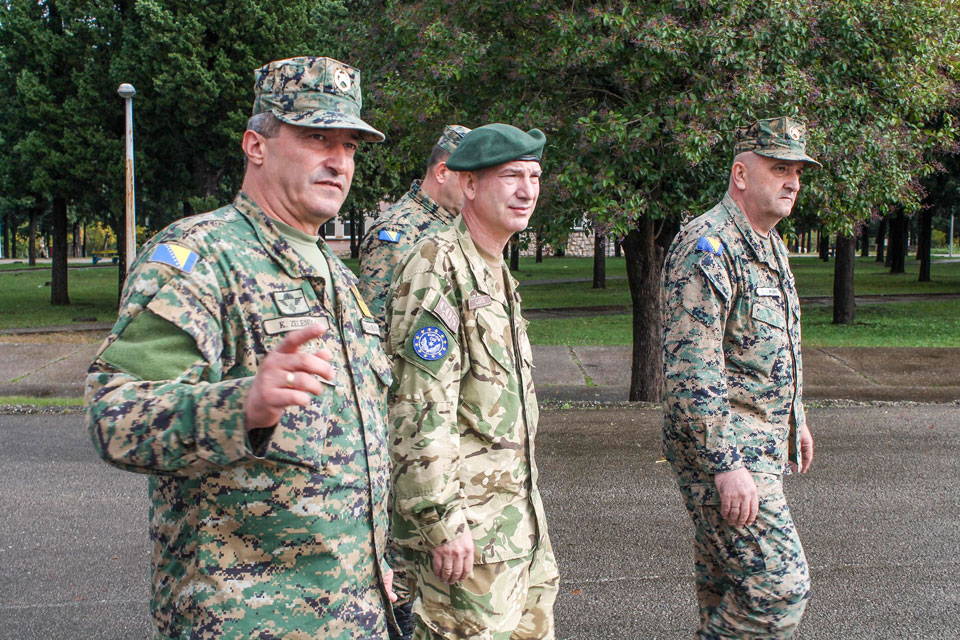 After the briefing COS EUFOR expressed his appreciation to Col Rezo for the great support provided to EUFOR by the 4th Bde during Exercise EUFOR Quick Response 2021.
Col Rezo also gave COS EUFOR a tour of the 4th Bde barracks where there is a new medical station recently opened and where a Leadership Course is ongoing.