Soldiers, airmen and sailors based at the EUFOR Headquarters and throughout Bosnia and Herzegovina received their deployment medal on a sunny autumn morning at Camp Butmir. The formal ceremony was presided by Commander EUFOR Major General Reinhard Trischak, who thanked the the troops on parade for their effort and dedication to maintain a safe and secure environment.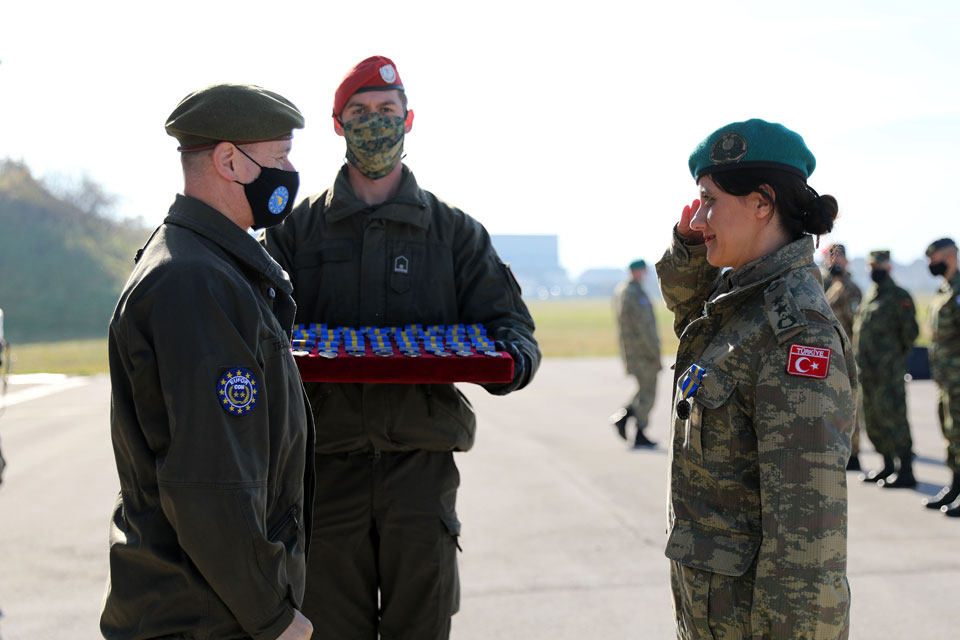 The medal parade for over 250 servicemen and women from 12 different nations was commanded by Lieutenant Colonel Asli Gulesen from Turkey. She said:
"It was a great honour for me to be the commander of an international parade and to receive the Althea medal with all the experiences and memories I have gained".
Just a few days before the 20th anniversary of the UN Security Council Resolution on Women, Peace and Security, EUFOR is proud that the medal parade was commanded by a female officer.
The medal, bearing the name of the EU Operation Althea was first awarded in 2004 to every International member who serves with EUFOR. It is inscribed with the Latin phrase "Pro pace unum", meaning "United for peace".