At 23 December 2014, Commander of EUFOR, Major General Johann Luif met the Chief of the Armed Forces of Switzerland, Lieutenant General Andre Blatter in Mostar, Bosnia and Herzegovina.
General Blattman is traditionally visiting Swiss Soldiers in Kosovo and Bosnia and Herzegovina during Christmas time. General Johann Luif took the opportunity to thank the Chief of the Armed Forces for the contribution of the Swiss Armed Forces to EUFOR's mission and expressed his wishes for good cooperation in the future.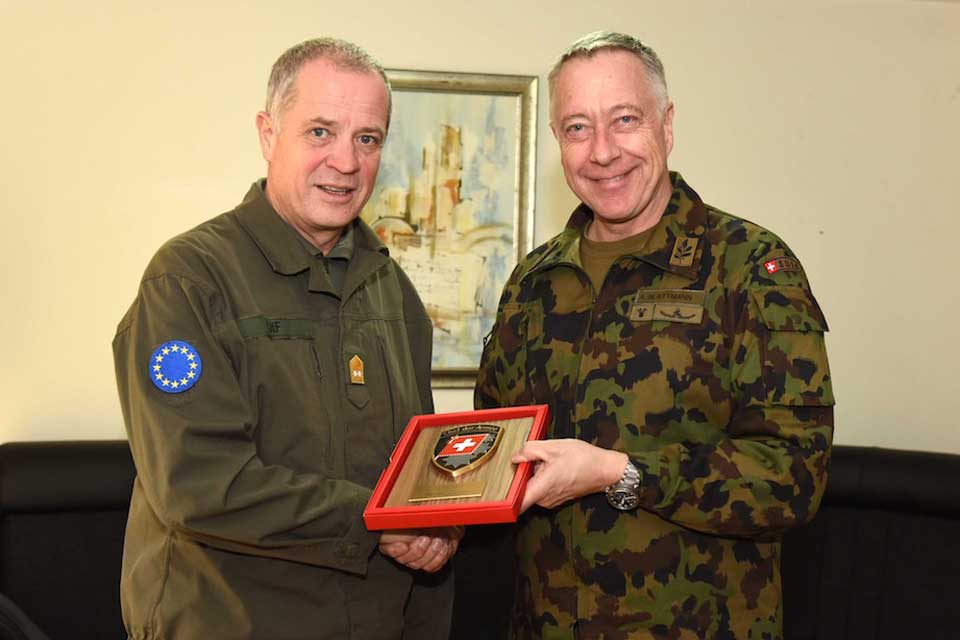 Switzerland provides a wide range of support to EUFOR ALTHEA
Switzerland is one of five partnering nations who contribute to the EUFOR ALTHEA mission, in addition to the 17 member states. Switzerland has up to four staff officers within the EUFOR Headquarters and also contributes two liaison and observation teams (LOTs), each consisting of eight people in Mostar and Trebinje. Since June 2011, six Swiss members of the Mobile Training Team (MTT), who are specialized in small weapons, ammunition and languages, have been instructing the Armed Forces of Bosnia-Herzegovina in ammunition and weapons storage management.