Today COM EUFOR had a meeting with Minister of Civil Affairs of Bosnia and Herzegovina, Dubravka Bošnjak.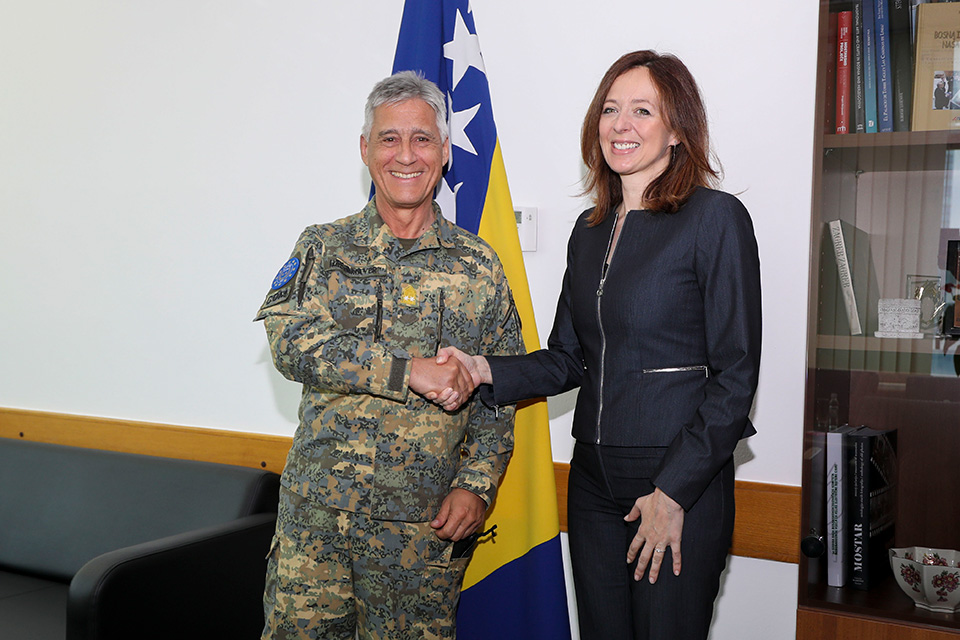 During the meeting COM EUFOR and EUFOR subject matter experts informed the minister about the role and tasks of EUFOR in the field of de-mining. Both sides underlined the importance of the work of the BHMAC and the demining battalion of the AFBiH.
COM EUFOR and the MoCA agreed that it would be of outmost importance for the people of BiH that the country should be mine free as soon as possible. COM EUFOR underlined that de-mining has a direct impact on the safe and secure environment. Both sides agreed to meet frequently in order to exchange information and to give their full support to BiH's demining efforts.