On Wednesday the 31MAY23 the Working Group for the Region of Western Balkans (COWEB) paid a visit to the European Union Forces Operation Althea in Camp BUTMIR in Sarajevo during their tour to Bosnia and Herzegovina.
COM EUFOR, Major General Helmut Habermayer, welcomed them in EUFOR Headquarters and informed the members of the COWEB about EUFOR activities and goals related to military and security issues during a briefing. The Multinational Battalion and the Aviation Detachment afterwards informed the COWEB Delegation with a static display about equipment and different tasks of the Force.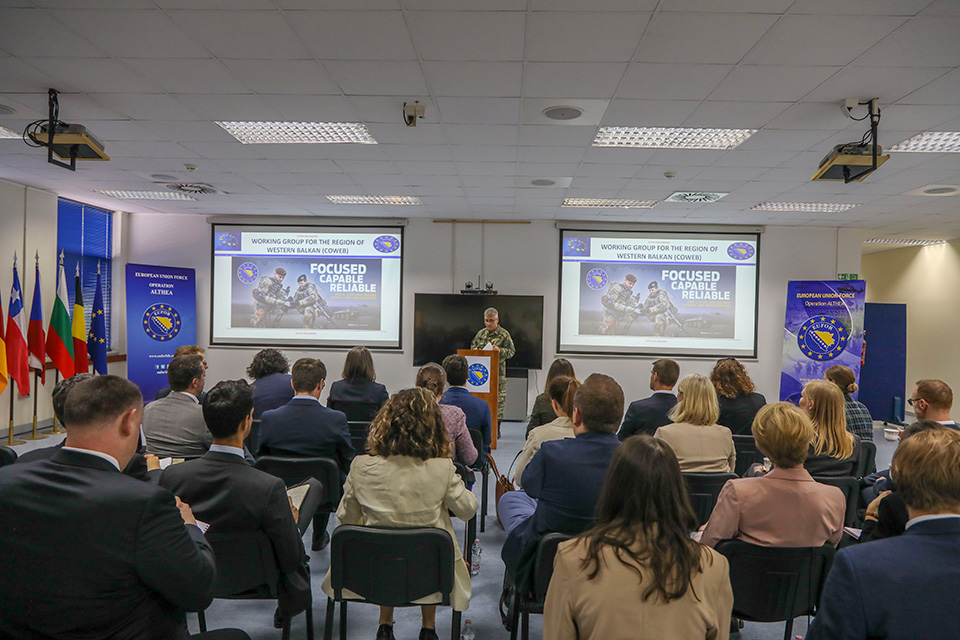 COM EUFOR assured the Working Group the 100% commitment of EUFOR Althea to Bosnia and Herzegovina and our support to the Bosnian authorities in maintaining a safe and secure environment for all citizens of BiH.